Enjoy smooth scrolling gameplay with the adorable duck in this platform game. Collect coins and diamonds, defeat enemies by jumping on them, and explore hidden areas by diving into the water.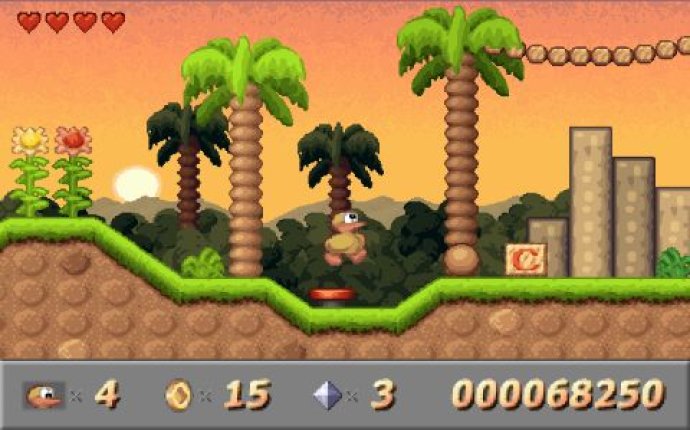 If you're into Mario-style action games, Charlie the cute little duck might just be the game for you. This smooth scrolling adventure game allows players to collect diamonds and coins while battling dangerous creatures. To succeed in this game, you must jump on top of enemies to defeat them.

One of the unique features of Charlie is its ability to let you swim and dive into the water to find hidden areas. This adds a new element of fun to the game and allows you to explore even deeper.

When it comes to controls, players can walk around using the Left and Right arrow keys. Holding down the Ctrl button allows you to walk faster to help you catch elusive coins and diamonds. The Space button is used for jumping while the Down arrow helps you dive into the water in specific spots.

Overall, Charlie is a fun and addictive game that combines smooth scrolling with exciting Mario-style action. If you enjoy adventure games and cute animals, then give Charlie a try.
What's New
Version 3.41: N/A
Version 3.10: N/A
Version 2.07: N/A
Version 2.06: N/A