Clash Royale is a real-time strategy game involving online fights against other players. The game includes characters from Clash of Clans, such as Giants, Barbarian Kings, Wall Breakers, and Archers.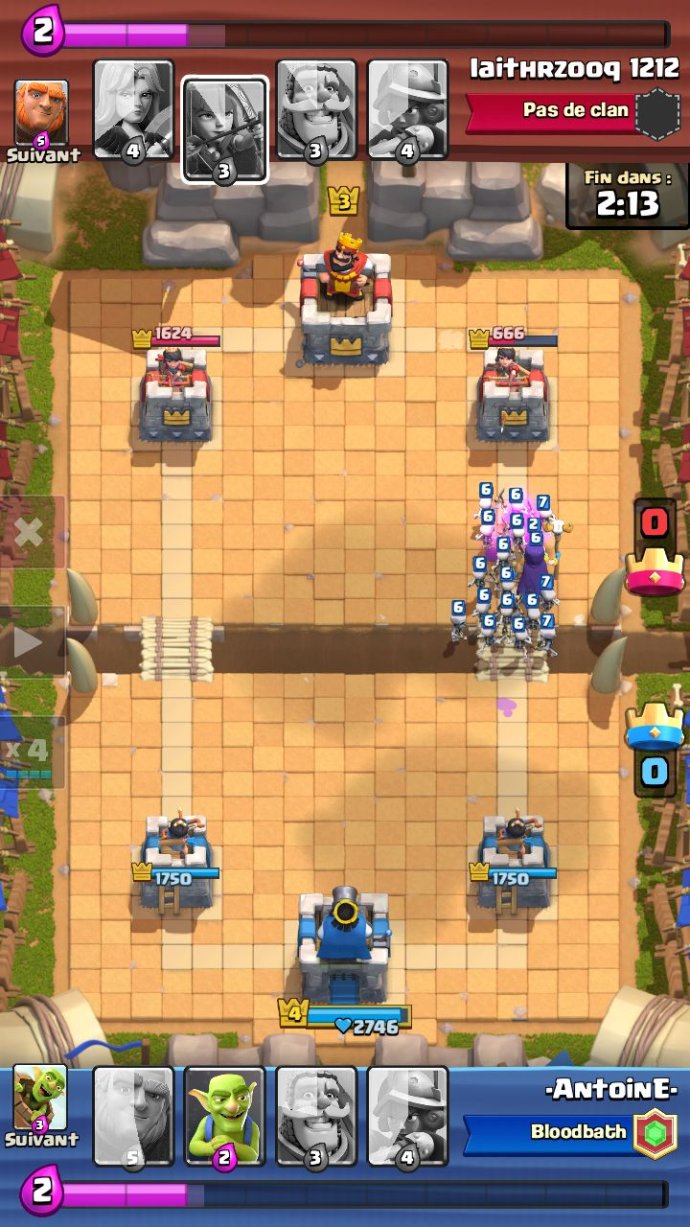 If you're looking for a fast-paced strategy game with real-time battles, Clash Royale is worth checking out. Available on desktop PCs, this game pits you against other players in intense duels. You'll encounter familiar characters from Clash of Clans, including Giants, Barbarian Kings, Wall Breakers, and Archers.

The gameplay in Clash Royale is simple and straightforward. You start with three towers, one in the middle and two on each side. Your goal is to send out troops to take down your enemy's central tower, while also defending your own. Each tournament lasts three minutes, with the option for extra time in the event of a tie.

To access all the different types of troops, you'll need to unlock them by collecting cards. These cards are earned by winning tournaments, and each unit in the game has unique attributes like life points, attack distance, speed, and deployment time. By leveling up, you can customize your troops with improved skills and abilities.

One of the best parts of Clash Royale is how easy it is to pick up and play. Tournaments are short, lasting between one and four minutes, so you can fit a few games in whenever you have some free time. Plus, the graphics are top-notch, with detailed visuals that will impress fans of Clash of Clans. Overall, Clash Royale is a fun and exciting multiplayer game that's well worth trying out.
What's New
Version 2.3.2: New Release