Exif Remover is a simple-to-use software that enables users to quickly and easily remove metadata from photos on Windows Explorer, with just a right-click. It also has a batch function, allowing for the fast removal of Exif data from multiple images.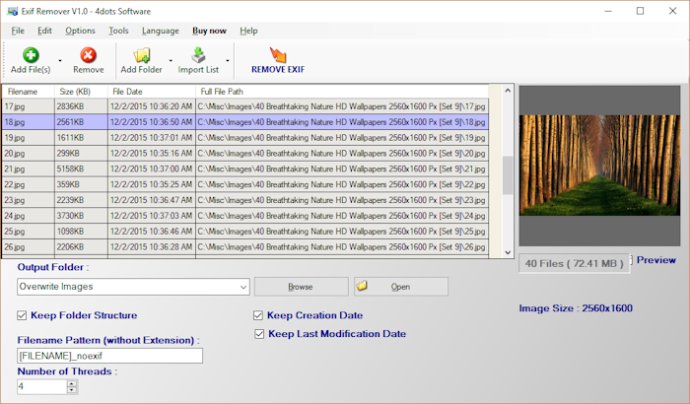 If you are someone who values their privacy and is looking to protect their sensitive GPS metadata from images, Exif Remover may be the perfect software for you. With this application, you can conveniently remove metadata from photos with just a right click in Windows Explorer or batch remove exif data from multiple images.

One of the great features of Exif Remover is that it is incredibly easy to use. Simply drag and drop your images onto the main screen of the application and press the "Remove Exif" button. You can also add entire folders or zip/rar archives with images, and the software will uncompress them and remove exif data from their images while maintaining the original folder structure.

Aside from its user-friendly interface, Exif Remover also supports command line usage, making it an efficient tool for inclusion in scripts. Additionally, the software is multilingual, with a total of 39 languages supported, further expanding its accessibility.

Overall, if you are in search of a reliable exif eraser, Exif Remover from 4dots Software is definitely worth considering.
What's New
Version 1.4: Initial Version