Extend Partition Pro allows users to expand both system and non-boot partitions. Designed with improved performance in mind, it is suitable for both personal and business use.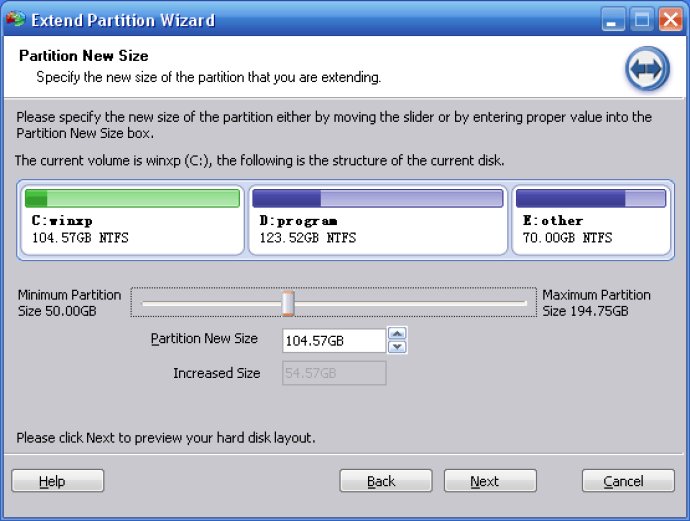 Are you looking for a high-performance software solution to boost your business or personal productivity? Look no further than Extend Partition Professional Edition! This versatile software is optimized for use in a variety of environments and is sure to meet your needs.

Business users and system administrators will appreciate the ability to extend system partitions for increased Windows optimization, while anyone can benefit from optimizing disk space usage. And with the convenience of a step-by-step wizard mode, extending volumes has never been easier.

But that's not all – Extend Partition Professional Edition boasts a range of powerful features, including the ability to work with disks up to 2TB in size and support for both 32 and 64bit versions of Windows 2000 Professional, XP, Vista, and Windows 7.

So why wait? Try Extend Partition Professional Edition today and optimize your system for peak performance!
What's New
Version 2010: N/A