This professional DVD ripper software allows users to set specific start and end times to rip to FLV format. The DVD to FLV conversion is both fast and high quality.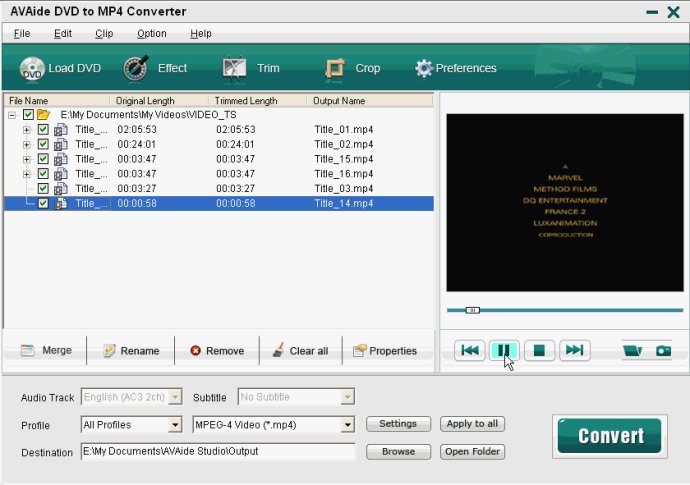 EZuse DVD to FLV Converter is a professional software that serves as a DVD ripper for FLV. It offers a wide range of features and functionalities that make it one of the most sought-after software in this category.

One of the unique benefits of this software is its ability to support the setting of beginning time and end time for rip. This feature allows users to easily determine the specific portion of a DVD they want to rip.

When it comes to DVD to FLV conversion, this software is one of the fastest in the market, and the quality of the output is exceptionally high. Users can also remove all protections on their DVD, including the regional protection and any other multi-protections.

Other key features of EZuse DVD to FLV Converter include compatibility with any DVD format (DVD-5, DVD-9, MP2, AC3 audio), support for ripping from DVD disk or hard disk to FLV format, real-time preview of videos, and a user-friendly interface that is easy to use.

This software also supports adjusting volume, brightness, and contrast for output files, as well as clipping, zooming, and softening the video. Furthermore, it supports both NTSC and PAL format DVD movies and can shutdown the computer option after copying.

With its cute and easy-to-use interface, users can quickly master this software without any previous study. EZuse DVD to FLV Converter is a must-have for anyone looking for the best DVD ripper for FLV in the market. Download and try it now for the best choice you've ever made.
What's New
Version 1.00: N/A