This software allows users to create, edit and test Regular Expressions (RegEx), a powerful string manipulation tool used for search and data extraction.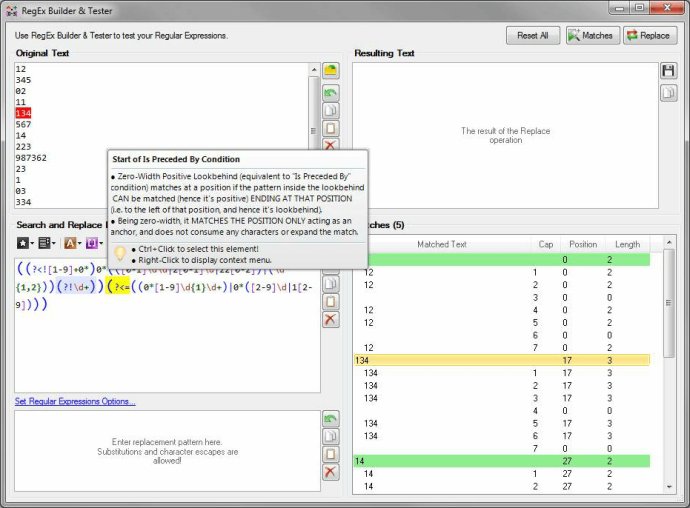 This software enables users to create, edit, and test RegEx Regular Expressions effortlessly. Additionally, it allows for text replacement, formatting, and extraction in files using Regular Expressions. One can perform GREP-like tasks and use RegEx substitutions to extract data.

The tool supports color syntax highlighting and contextual tooltips, making the designing process more user-friendly. Moreover, it comes equipped with specialized RegEx tools such as the html/xml tag selector, line selector, or number selector that facilitate faster RegEx pattern-making.

For an even more seamless experience, the software features an integrated RegEx Builder that assists with testing RegEx patterns. Overall, this software is an excellent choice for anyone seeking an all-in-one RegEx solution.
What's New
Version 1.0.20: This is a new release with latest updates and fixes