Free Undetectable Keylogger is a user-friendly monitoring software that enables easy investigation of PC activities. Compatible with all Windows systems, it helps to uncover everything happening on the computer.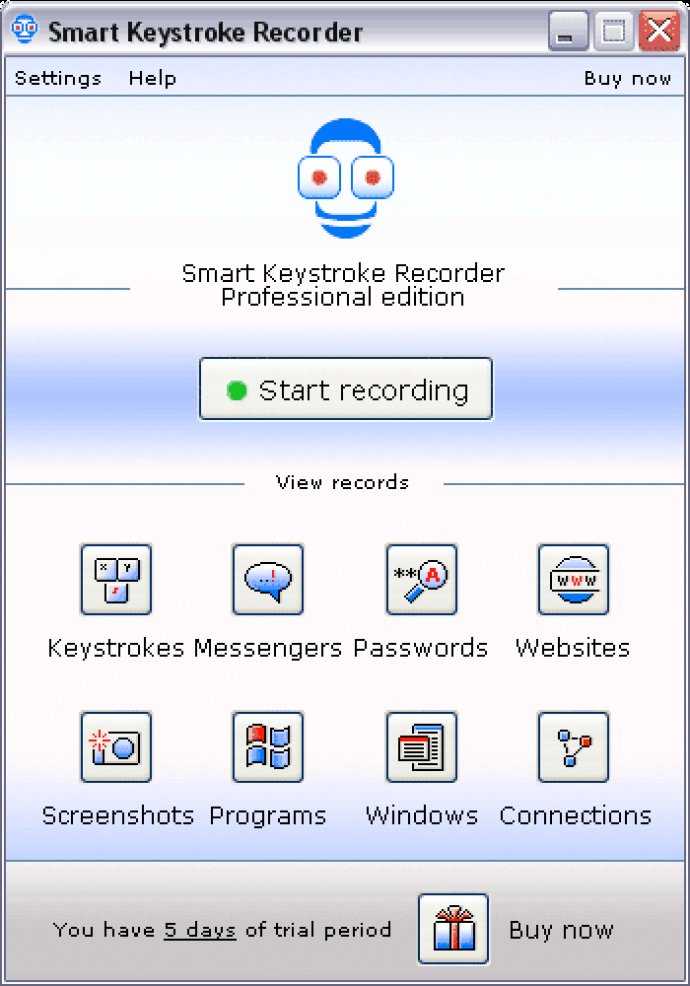 Are you looking for a reliable and easy-to-use monitoring tool for your PC? Look no further than Free Undetectable Keylogger! This versatile software allows you to investigate everything that happens on your computer with a range of practical features.

With keystroke recording, passwords logging, and Internet activity monitoring, you can stay on top of all the activity performed on your system. Plus, hotkeys to bring up the application and logging warning options make it easy to customize your monitoring experience.

Perhaps best of all, Free Undetectable Keylogger offers stealth mode capabilities, meaning you can monitor your PC without detection. And with compatibility across all Windows systems, you can rely on this program to deliver the monitoring capabilities you need without any interruptions.
What's New
Version 13.12: N/A
Version 13.11: N/A
Version 13.10: N/A
Version 13.9: N/A
Version 13.8: N/A
Version 13.7: N/A
Version 13.6: N/A
Version 13.5: N/A
Version 13.4: N/A
Version 13.3: N/A