This music software provides an affordable and intuitive way for anyone to create music on their computer, using touch screen or hand gestures captured by a webcam. Offering a natural and easy-to-use interface, it simplifies the music-making process.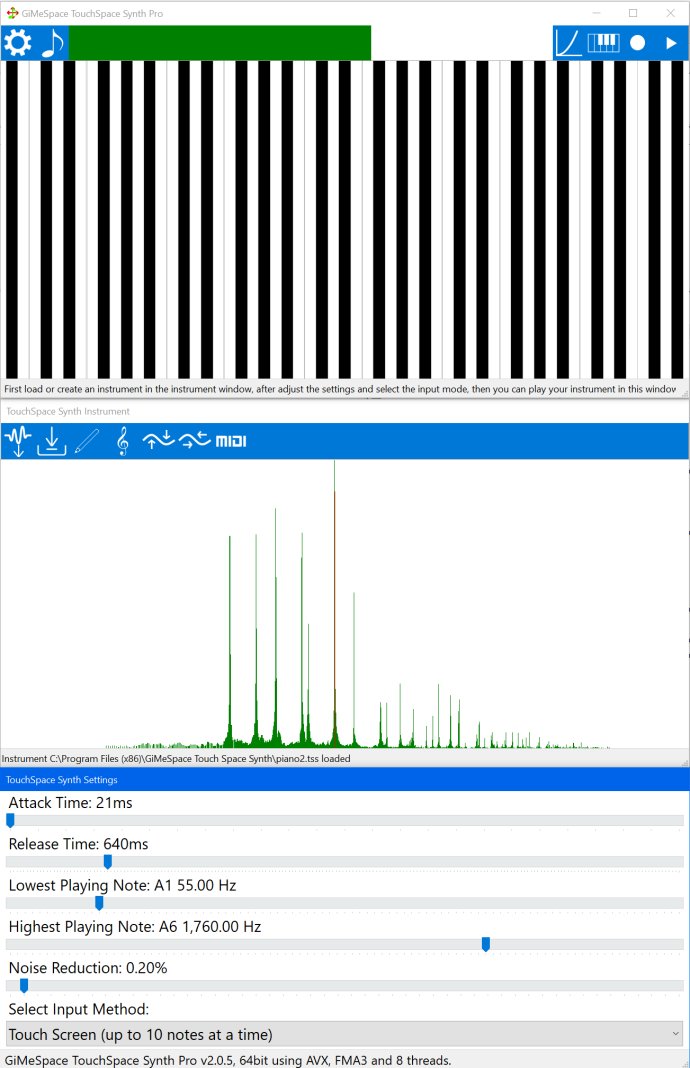 This software was designed to streamline the process of creating music on your computer at an affordable rate for users of all skill levels. The program introduces a natural and intuitive approach to producing enjoyable music, requiring only a touch screen or hand gesture in front of the webcam. For those without these devices, using a mouse is also an option.

Creating custom instruments has never been easier- all that's required is a couple of seconds' worth of the desired sound, which can be imported as a WAV file and converted into an instrument. The individual frequencies can even be adjusted afterward. The program offers various instrument settings, including attack time and release time. Short attack times immediately reproduce sound akin to a piano or triangle, while longer attack times replicate flutes or violins. Release time defines the duration in which the sound of a note fades away.

Customizing the program to fit individual playing preferences is simple- the user can choose the lowest and highest playing notes and two playing modes, either fluent frequencies or standard notes. The user interface is designed to support a range of musical instruments, with low notes on the left and high notes on the right.

Once comfortable with the interface, users can opt to record their music with the click of a button, which will save it to a WAV file. The 32bit Pro edition has MIDI support along with extra features for parameterizing frequency bands. In comparison, the 64bit Pro edition offers increased processing power and reduced latency for faster note reproduction. The 64bit Extreme edition, on the other hand, makes the transition between frequencies smoother by quadrupling the frequency band amount, allowing for lower frequencies. The tone ladder is expanded to the full scale midi range as well, further increasing the versatility of the program.

Overall, the software offers an extensive range of features, making it an attractive choice for those looking to produce music using their computer.
What's New
Version 2.2.0: Better detection mechanism for your hand movements in front of your webcam.