This software is a fast calculator that can compute hash, checksum, and HMAC values for files, texts, and hex strings. It supports several algorithms, including MD2, MD5, SHA1, SHA2, and CRC32, and it can also check and compare files. Additionally, it supports hashes used in eMule/eDonkey.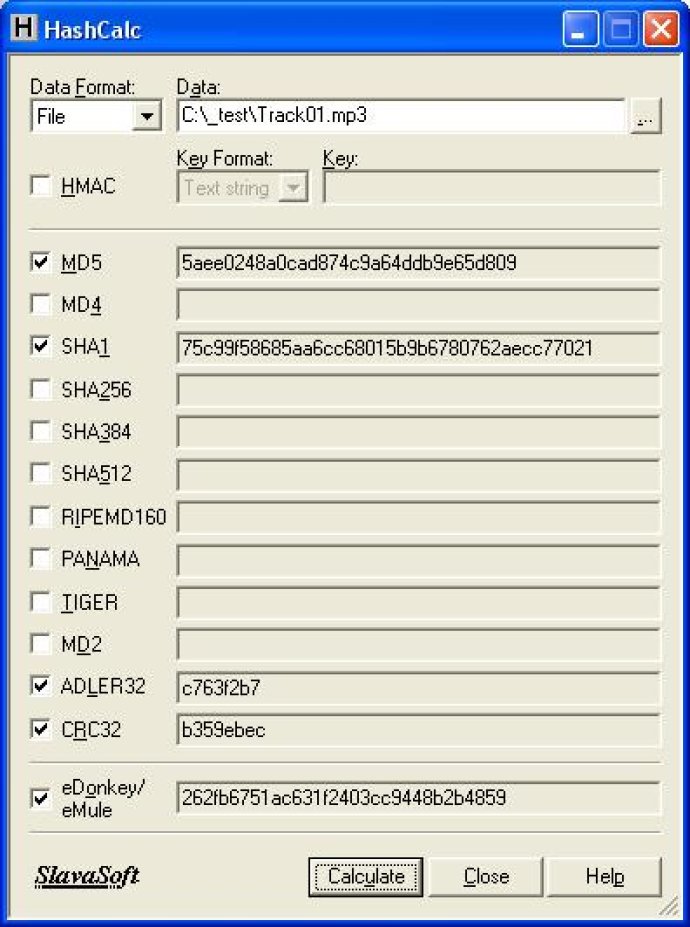 Are you looking for a free and efficient way to compute multiple hashes, checksums and HMACs? Look no further than HashCalc - the versatile software application that allows you to calculate hash (message digest), checksum and HMAC values based on the most popular algorithms. With HashCalc, you can easily calculate values for MD2, MD4, MD5, SHA1, SHA2 (SHA256, SHA384, SHA512), RIPEMD160, PANAMA, TIGER, CRC32, ADLER32, and the hash used in eDonkey (eDonkey2000, ed2k) and eMule tools.

Perhaps most importantly, HashCalc supports three input data formats: file, text string and hexadecimal string. This makes it incredibly versatile and easy to use. It's also a very fast and lightweight application - meaning you won't notice any significant slowdowns or issues when using it. Additionally, HashCalc works seamlessly with large size files, so you don't need to worry about limitations or crashes when working with lots of data.

Not only is HashCalc powerful and versatile, but it's also a breeze to use. With support for file drag-and-drop functionality, generating hash, check sum and HMAC values is easier than ever before. This makes HashCalc a valuable tool for testing for corruption in your FTP and other download/upload transfers. But it's not just limited to that - with HashCalc, you can quickly compare music, audio, sound, video, film, game, image, icon, document and other files. It's even capable of verifying CD and hard drive files, performing checks on your .mp3, .mpeg, .mpg, .avi, .vcd, .iso, .zip, .gif, .jpg, .doc and other downloads.

Overall, if you're looking for an efficient and easy-to-use way to compute multiple hashes, checksums and HMACs, HashCalc is an excellent choice. It's versatile, powerful and lightweight - making it an indispensable tool for anyone who works with large volumes of data. Whether you're a developer, researcher or just someone who wants to ensure their files are secure and untampered, HashCalc is the way to go.
What's New
Version 2.02: N/A