Helper++ by Philip Sagebring is a software that has a strong focus on quality assurance to ensure optimal functionality. This software boasts features such as reliability and accuracy, making it an exemplary tool for fulfilling a wide range of tasks.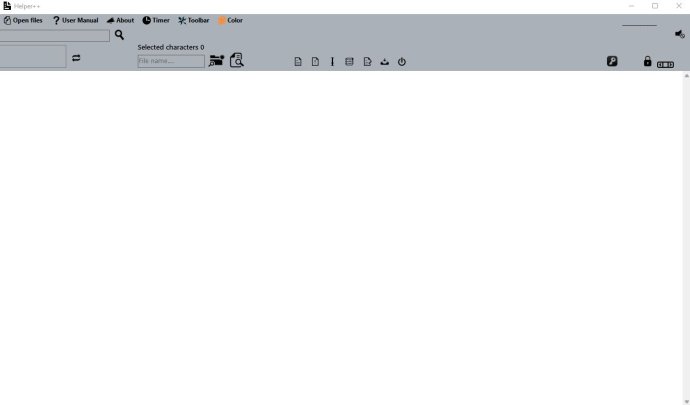 Welcome to my review of Helper++, a software developed by a programmer looking for a personal tool that would improve efficiency, speed and convenience. However, as what a person needs isn't always unique to them, others may have similar needs for this type of software which is why Helper++ has been made publicly available.

One strong aspect of Helper++ is its security measures. The software is digitally signed, meaning it authenticates the software's author and provides assurances that the software has not been tampered with or altered in any way.

The installation process for Helper++ is straightforward, requiring only the file Helper++Setup.exe.

One of the most useful features of Helper++ is its ability to manage notes and text files in one centralized location, giving users easy access to information they need. This can greatly improve efficiency and productivity with the software's quick access and easy-to-use interface.

Lastly, I'd like to give a shoutout to Philip Sagebring, who has been instrumental in helping test and perfect the Helper++ software. Overall, if you're looking for a reliable and organized tool for managing notes and text files, I highly recommend giving Helper++ a try.
What's New
Version 1.7.2.8: v.1.7.2.8. NEWS: New UI and optimized for Windows 11