Zerzo is a software tool that enables the creation of EPub 3.2 compatible documents with features such as content alignment, audio and video addition, table creation, and cover image creation. It simplifies the process of creating pages with different alignments and allows for an enriched multimedia experience.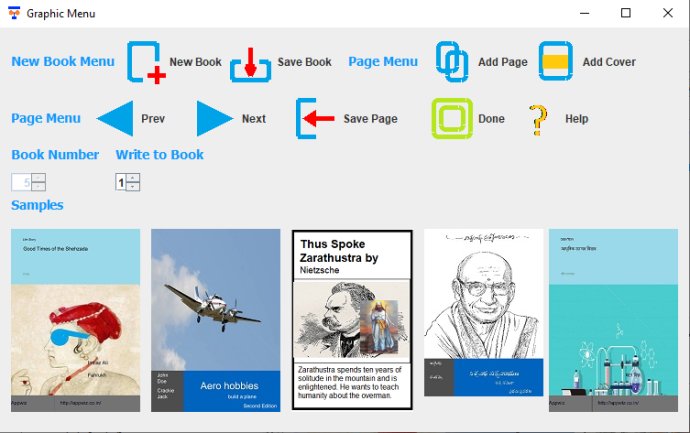 Zerzo is an impressive software that allows users to create EPub 3.2 compatible documents effortlessly. With its user-friendly interface, one can easily create pages with content aligned left, right, or center. If you're looking to create tables or add audio/video, Zerzo covers it all. Additionally, pages can be created and cover images can be added to the document making it stand out.

Zerzo presents a range of capabilities for creating Text Books, Novels, Publicity Material, Manuals, Training Material, and more; all in the language of your choice like Hindi. As a bonus, it also supports Math formulae presentation with ease. Investing in Zerzo is worth more than you pay, making the software an essential tool for content creation.

To use Zerzo efficiently, you'll need a few things like Info-Zip's zip, 7-Zip, Java 8 runtime, and Google's Akshar Unicode on your PC/laptop for covering all the languages. However, downloading epubcheck takes only about four minutes at install time, and you will need it only once.

Zerzo's interface serves as a cherry-on-top, offering an intuitive, graphic interface showcasing samples of the kinds of books that one can create. Some of the amazing creations include Shehzada life story of a prince in English, Aero hobbies in English, Thus spoke Zarathustra in English, Veyi Padagallu in Telugu, and Chemistry Text Book in Hindi.

In conclusion, Zerzo is a one-stop-shop for all your EPub document needs, offering quick, intuitive, multi-lingual, and impressive creation capabilities.
What's New
Version one: New Release