iGPSGo iPhone Location Changer is a user-friendly Windows PC utility app that effortlessly alters GPS location on Apple iPhones. It facilitates users to leverage location-based games regardless of their technical proficiency.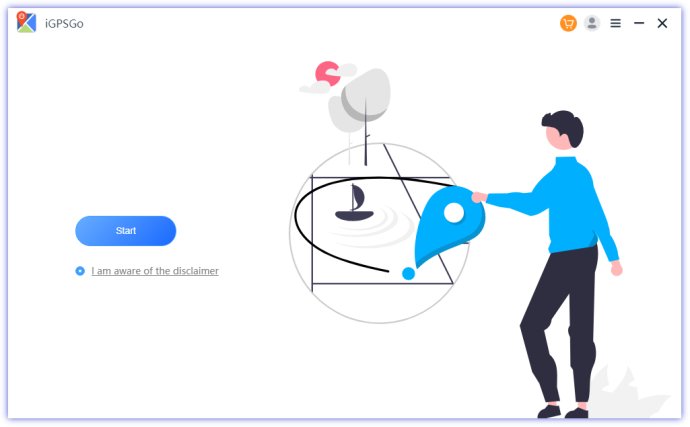 The iGPSGo iPhone Location Changer is an excellent software utility app for Windows PCs that makes faking GPS locations on Apple iPhones effortless. It is ideal for users of all levels of expertise and knowledge. The app is compatible with the latest iPhone 13/14/Plus/Pro/Pro Max and iOS 15/16.

The app offers a wide range of GPS spoofing options, making it extremely versatile for not only masking locations for novices but also for school, work, and long-term GPS spoofing projects. It is available for download as an automated installer and can be set up quickly on desktop and laptop PCs running any modern version of Windows OS, including Windows 11 and Windows 10.

Once the app is installed, the user can connect their iPhone to the PC using a USB cable, access the app's dashboard, and start manipulating GPS location data. The dashboard features a detailed map of the user's desired location, allowing the user to simulate movement via a custom path with several speeds, including walking, cycling, and traveling in a car.

Advanced users can take advantage of the app's multiple iPhone support, pause and resume spoofing, enable automated GPS spoofing, and set timers to remind them when to resume spoofing activities. Gamepad or keyboard can also be used to control GPS movement.

Moreover, the app supports the saving of favorite routes, historical records listing, and a realistic mode that simulates reasonable GPS movements, making it even more convenient for users. The app is a must-have for anyone looking to fake their GPS location and is highly versatile for novices or advanced users with GPS spoofing projects.
What's New
Version 1.0.3: N/A