The software facilitates exchanging messages and files within a local computer network. It enables the attachment of up to four files of any format to messages being exchanged.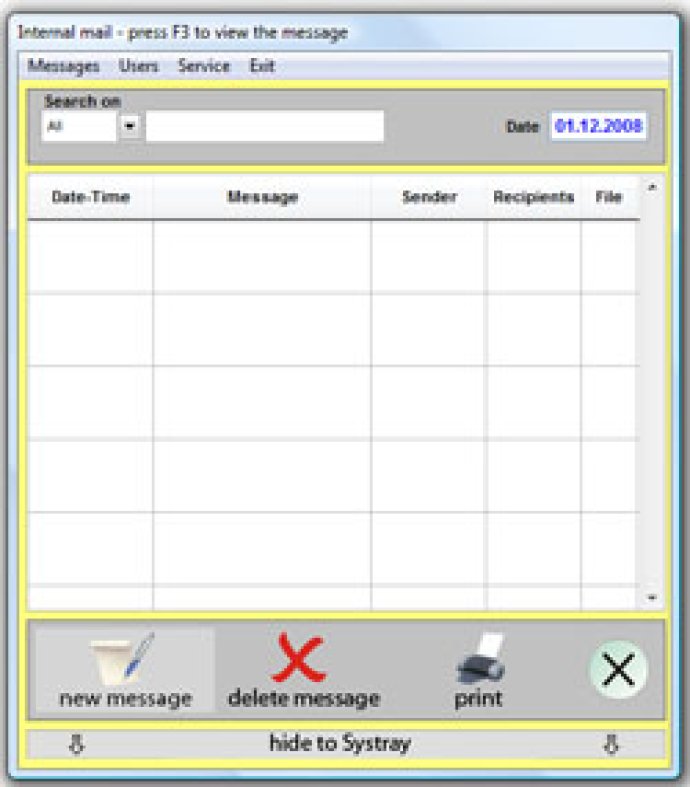 This software is designed for efficient messaging and file sharing within a local computer network. Users can attach up to 4 files of any format alongside their message, making communication even more convenient. Additionally, it offers the feature of checking when messages have been read, providing greater transparency in communication.

The program is also equipped to work with exchange folders, allowing you to assign access rights via Windows Server. This adds another layer of security and control to the software, making it suitable for corporate use.

The software itself is split into two parts: the Server and Client sections. The Server section must be set up on the server, while the Client section is installed on the users' computers. This way, the software can provide efficient and secure messaging and file sharing between users within the network.
What's New
Version 1.6.0: N/A