Inventoria is a free Windows software that offers advanced inventory management capabilities, allowing users to manage stock levels, categorize items by vendor and location, and oversee multiple locations.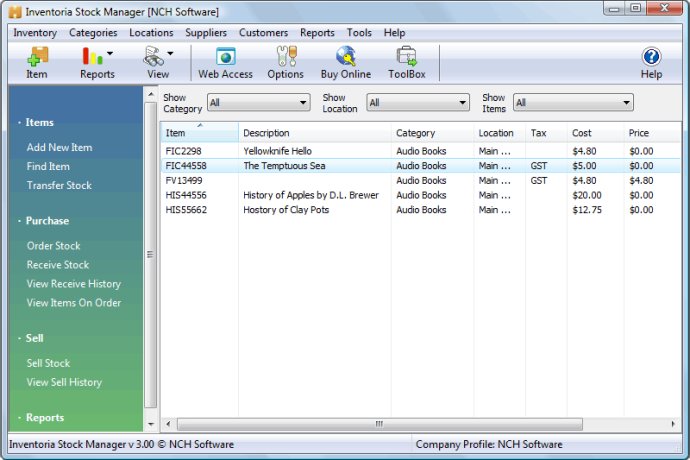 As a software enthusiast, I recently got the opportunity to test out Inventoria, a professional inventory stock management software exclusively for Windows users. I must say that I was thoroughly impressed with what this software has to offer.

The standout feature of Inventoria is its ability to manage multiple inventory locations at one place, which is a real game-changer for business owners who need to keep track of their stock levels in various sites. The software is designed to be easy to operate, and its simple interface allowed me to dive right in without feeling overwhelmed.

Inventoria has a plethora of features, making it an effective tool for inventory management. You can categorize items based on location, vendor or category, which makes it easy to organize your stock. The software even allows you to generate reports on your stock levels, giving you insights on which products are running out of stock faster and which ones are flying off the shelves.

Other incredibly useful features include inventory controls, location transfers, and supplier database maintenance. The software also allows users to create purchase orders and send them directly to their vendors. And the best part? Inventoria integrates seamlessly with other software solutions like Express Accounts, HourGuard, and FlexiServer, offering business owners a low-cost solution for managing their affairs.

Overall, I consider Inventoria to be an excellent software solution for managing inventories. Its range of useful features, user-friendliness, and integration capabilities with other software products make it a must-have tool for every business owner. I highly recommend it to everyone who's looking for an effective way to manage their inventories.
What's New
Version 11.06: New Release
Version 11.00: New Release
Version 10.00: New Release