iRoot provides a safe and simple solution for rooting Android devices using Windows computers without risking damage. The software facilitates expanded access to your device, allowing you to customize and modify it to your preferences.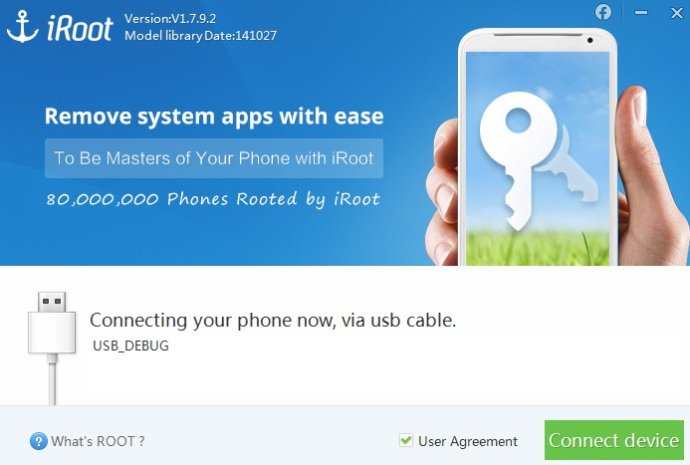 If you're looking for a safe and reliable way to root your Android device, look no further than iRoot. Worried about the technical knowledge required for rooting and the possibility of bricking your device? iRoot makes it easy and risk-free.

With a high success rate for rooting any Android device, you can trust iRoot to safely and effectively root your device. To get started, simply enable USB Debugging mode on the Developer option and connect your device to a Windows computer. iRoot provides an easy-to-follow guide that will take you through the rooting process step-by-step, ensuring that your device remains intact and fully functional throughout.

Don't let the fear of bricking your device hold you back from experiencing the benefits of rooting - try iRoot today and transform your Android device in just a few easy steps.
What's New
Version 1.8.6: N/A