JPF software offers protection to PC against outbound and remote (trojan) attacks. It builds filtering barriers amid your computer and other networks using triple-level filters, overseeing every network-related event.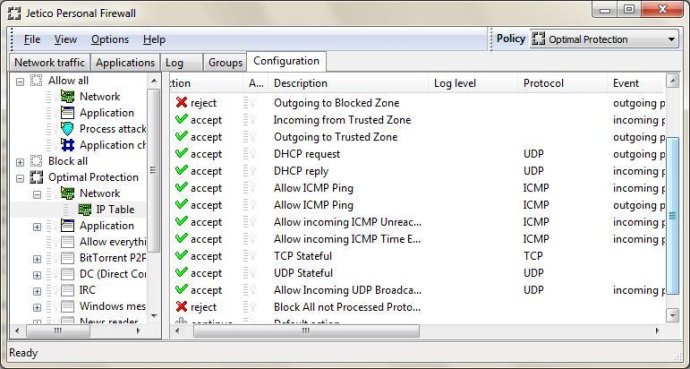 Looking for a reliable firewall software to protect your computer from remote and outbound attacks? Look no further than JPF! With its innovative filtering barriers, this firewall software blocks all unauthorized network access attempts and inspects every network-related event within your system.

But what sets Jetico Personal Firewall apart from other firewall software on the market is its use of triple-level filters. This unique feature means that the software can offer the ultimate level of protection against all types of cyber threats.

Of course, in order to ensure that JPF performs at its best, it's important to configure the filters and rulesets according to your specific security needs. Luckily, Jetico Personal Firewall's configuration approach is suitable for both beginners and advanced users, making it easy to achieve the highest level of security for your computer.

So if you're looking for a robust and user-friendly firewall software, JPF is definitely worth considering. Rest easy knowing that your computer is protected from any inbound or outbound cyber threats with Jetico Personal Firewall.
What's New
Version 2.1.0.14: Windows 8 support