Get help protecting your children from online dangers with our software. Learn about potential threats and gain advice on how to support and safeguard your kids from harm.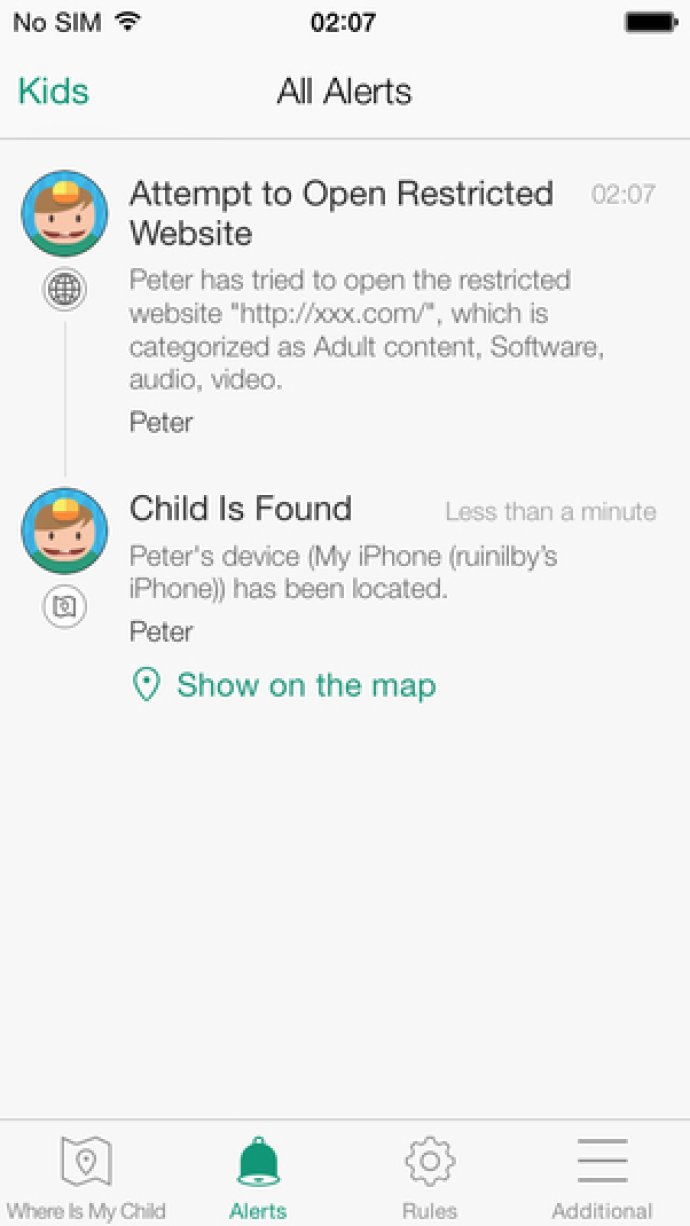 If you're a parent who is concerned about the safety of your child when they are online, Kaspersky Safe Kids is a great solution. This software helps you protect your children from online dangers without resorting to spying on them. With Kaspersky Safe Kids, you can learn about the specific threats that your children might be facing online, and you can get advice on how to protect and support them as they navigate the digital world.

While the internet is an amazing resource for children, it can also be a dangerous place. That's why Kaspersky Safe Kids is designed to help you ensure that your children can use the web safely. You can keep an eye on where your kids are at all times with real-time location tracking, and you'll even receive an alert if they venture beyond your predetermined boundaries. This gives you greater peace of mind and helps you feel more confident about your child's safety.

One of the most valuable features of Kaspersky Safe Kids is its ability to monitor your kids' internet activities across all of their devices, whether it's a PC, Mac, iPhone, iPad or Android device. This means that you can check in on what they are doing no matter where they are, giving you greater control over their online experiences. If you're looking for a way to help your children stay safe online without resorting to invasive measures, Kaspersky Safe Kids is definitely worth checking out.
What's New
Version 1.10.0: Overall improvements