Magnifixer is a customizable screen magnification program that aids developers, designers, and visually impaired individuals. It works on dual monitors and can be personalized to suit various needs.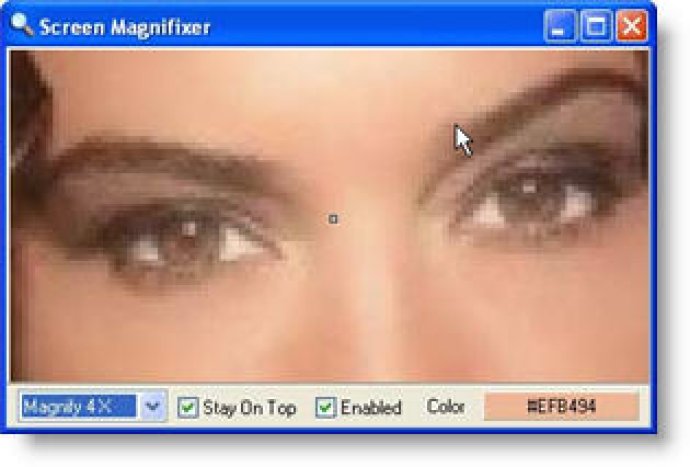 Magnifixer is an outstanding, fully customizable software utility that functions as a screen magnifier. It comes with multiple features that make it stand out from other competing software tools.

One of the most amazing features of Magnifixer is the ability to place it anywhere on the screen, select any desired size, and adjust the zoom level. This makes it an ideal tool for developers, designers, and also visually impaired individuals who need to enlarge their screen for better viewing.

With Magnifixer, users can rest assured that it will always show the area of the screen where the cursor resides. Additionally, the new version supports dual monitors, making it even more convenient for multi-display setups.

Moreover, the software provides two viewing options for users; the cursor tracking view and the fixed location view. This way, they can select what works best for them and adjust the software settings accordingly.

Another impressive capability is its ability to run multiple instances simultaneously, which makes it possible to magnify different portions of the screen concurrently.

In conclusion, Magnifixer is an exceptional screen magnifier tool that stands out from the rest, thanks to its numerous customizable features. Whether you're a developer, designer, or an individual with visual disabilities, this software is an essential tool to have.
What's New
Version 3.3: option to copy RGB code to clipboard added
option to copy screen coordinates to clipboard added
option to reset default coordinates added
Version 10.2: Monitor scaling issue fixed