iActivate is a software that helps to bypass and remove the Mobile Device Management Configuration Profile on corporate-owned iOS devices such as iPhones, iPads, and iPod Touch, regardless of their iOS version. This can be done remotely, making it an efficient solution for businesses.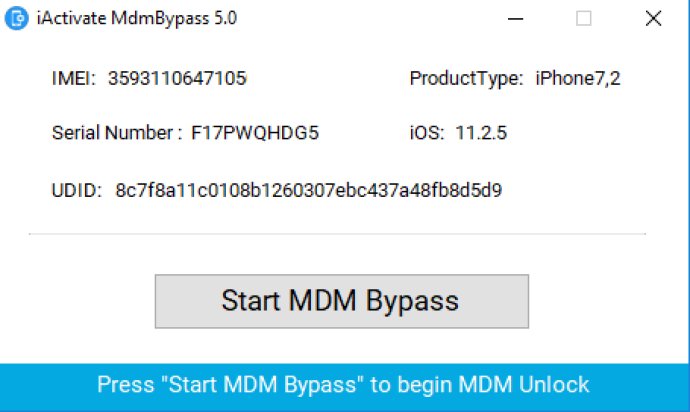 If you are a small business, big corporation or educational institution looking to install a mobile device Remote Management (MDM) system on Apple devices such as the iPhone or iPad, you may be interested in iActivate. Our software has been trusted since 2016 and is an easy-to-use tool that enables you to bypass any MDM lock on any version of iOS and any iDevice model.

The iActivate tool is a perfect MDM software removal tool with a range of advantages, which includes removing the MDM configuration profile from the Apple device and removing any restrictions on the device made by MDM lock. The software also bypasses Remote Management (MDM) activation lock screen during the device's activation process. Additionally, after MDM bypass, your device will not have any MDM/DEP profile in the settings.

One of the best things about iActivate is that after activation, you will be able to use all of your device's features and settings without any hint on the Remote Management configuration profile. It is a simple tool to use; all you need to do is download and run it, and you will get rid of the configuration profile within a couple of minutes.

Overall, iActivate is a great software tool for anyone looking to remove a mobile device management lock. Why wait? Become MDM unlocked now!
What's New
Version 6: Removing iOS configuration profile from any iPhone & iPad in just 1 click