MovPilot Hulu Video Downloader allows for ad-free HD MP4/MKV downloads of Hulu Originals, shows, sports, and movies with no expiration or device limits. Enjoy offline streaming at your convenience.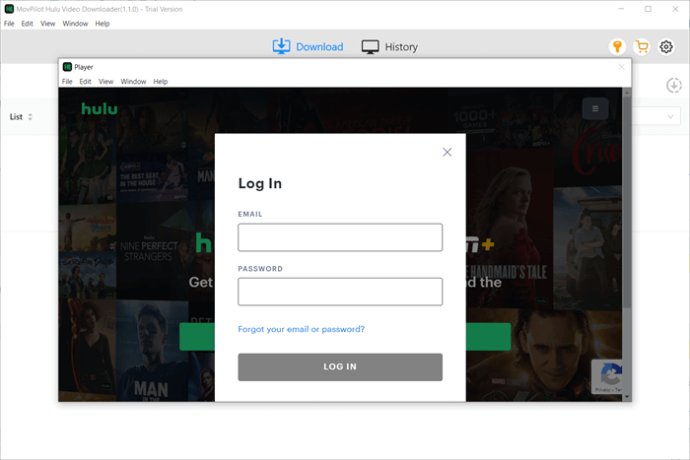 MovPilot Hulu Video Downloader is an efficient software that allows you to download all your favorite shows, movies, Originals, and sports from Hulu. With this software, you can easily access all the media content you need and save them in either MP4 or MKV format.

One of the best features of this downloader is that it works efficiently on Mac and Windows computers. You can rip videos from Hulu and Hulu JP without any complications. Also, you can save all the Hulu videos you download on your computer without worrying about ads and limits on quantity. You can save as many videos as you wish and enjoy them offline at any time.

With the MovPilot Hulu Video Downloader, you can select the audio track and subtitles in different languages. This way, you can enjoy your downloaded videos in your preferred language. Besides, you do not need to install the Hulu app to download videos from it.

Another impressive feature of this software is that you can keep your Hulu downloads forever, even if you cancel your subscription. This ensures that you have access to your favorite Hulu shows, movies, Originals, and sports, even if you are no longer subscribed.

MovPilot is dedicated to providing high-quality video downloaders for popular streaming services. Since their establishment in 2020, they have helped over 4.8 million users worldwide download movies and shows efficiently. Overall, if you are looking for a reliable and efficient way to download and save Hulu videos on your computer, MovPilot Hulu Video Downloader is the perfect software for you.
What's New
Version 1.2.0: 1. Some videos cannot be downloaded
2. Optimize other details