This software can merge multiple MS PowerPoint files into a single file. Users can select the files to be joined and the software will create a new PowerPoint file that includes all slides from each file. The software requires PowerPoint 2000 or newer.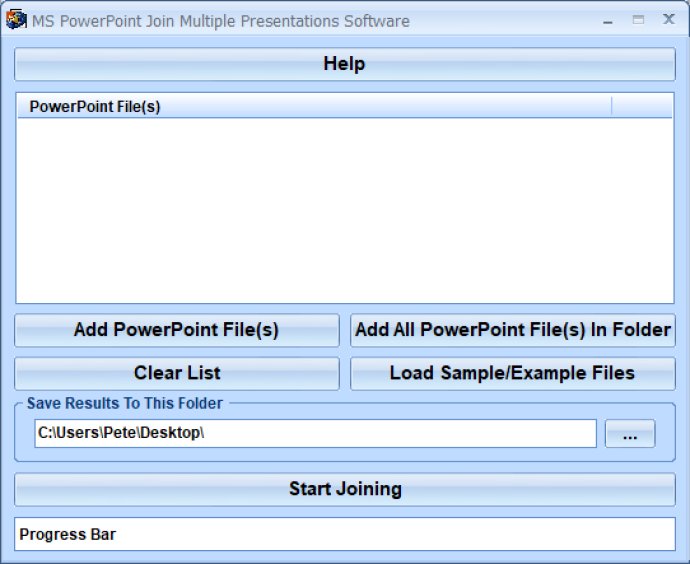 The MS PowerPoint Join Multiple Presentations Software is a powerful tool for users seeking to combine multiple PowerPoint files in a quick and efficient manner. The software features a user-friendly interface that allows users to easily stack files up and down in any order they specify, while ensuring that the original files remain protected.

With this software, the results of the join are automatically saved as a new PowerPoint file, which means users can seamlessly merge countless presentations without worrying about losing their original files. By instantly appending files in batch, users can save hours of time that would normally be spent copying and pasting.

It should be noted that the MS PowerPoint Join Multiple Presentations Software requires PowerPoint 2000 or higher to operate properly. However, this software is a must-have for anyone who needs to manage large numbers of PowerPoint files quickly and easily.
What's New
Version 7.0: N/A