Music Maker is a free software for making music such as party hymns, trap or hip hop beats. With an easy to use interface, it allows users to produce high-quality music with ease.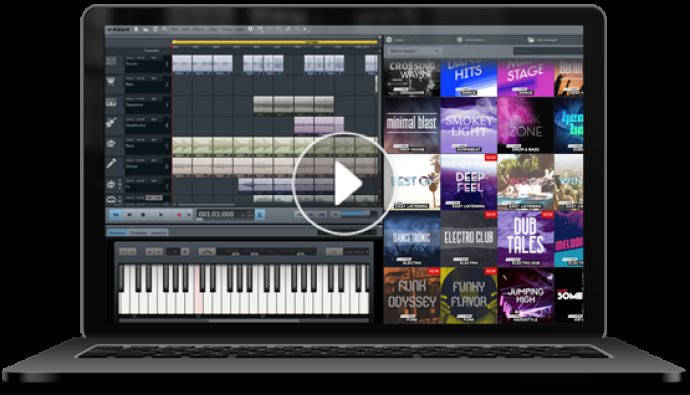 Music Maker has been a go-to software for making music for some time now, and there are some pleasing reasons for this. One of them, among many others, is that it is incredibly easy to use. And if you are among those who have always been interested in creating music of your own, then here is some good news for you.

Music Maker is now completely free! With Music Maker or one of the popular editions, you can produce any kind of music you like - from bright, catchy party hymns to massive trap and heavy hip hop beats.

One of the best features of Music Maker is that you can produce music with software instruments. Each instrument has its sound and own identity, and each sound has a unique story waiting to be told. With Music Maker, you are the master of storytelling. You get to decide how that story is told. It's a creative burst that will carry you away and inspire you to create more with the exclusive instruments in Music Maker.

So, if you want to unleash your creativity, Music Maker is the perfect platform for you. With it, you can be sure that your musical journey will be filled with loads of fun and excitement. Get ready to create and share your unique music stories with the world.
What's New
Version 28.0.2.43: Ability to modify the user interface.
Ability to create a new track by dragging loops underneath an existing track.
The track header now includes volume control and can be minimized in size.
Plug & play and trimming function.
Mastering and delay effects.
And more new features and improvements!