The Photo Hosting Uploader allows users to upload, link and share photos on the free photo hosting platform Winsoftmagic. It is a convenient tool for hosting images on various platforms like blogs, forums, message boards, auctions and more. Best of all, it is completely free to use.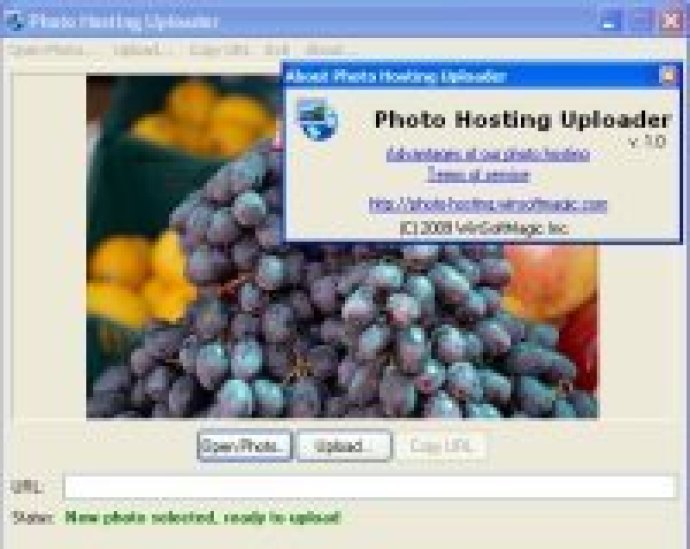 If you're looking for a free and convenient way to upload and share your photos, then Photo Hosting Uploader is the tool for you. Developed by Winsoftmagic, this handy software enables you to upload your photos on free photo hosting with ease.

Whether you're uploading photos for your blog, forum, message board, auction or any other purpose, you can rely on Photo Hosting Uploader to get the job done. You can upload your photos quickly and link them directly to your website or any other platform.

With this software, you can enjoy fast and reliable servers, so you don't have to worry about slow upload speeds or lost data. There are no photo resolution limits or registration requirements, making it easy to get started right away. Best of all, this is a completely free photo hosting service and software, so you don't have to pay a dime.

In short, if you're looking for a hassle-free way to upload and share your photos, Photo Hosting Uploader is an excellent choice. Try it out today!
What's New
Version 1.0: N/A