This software is a top-rated PPT converter that is completely free. It allows users to convert PDF files to various Microsoft Office documents including doc, docx, xlsx, and pptx formats. Additionally, it can also convert PDF files into image formats, such as jpg, png, and bmp.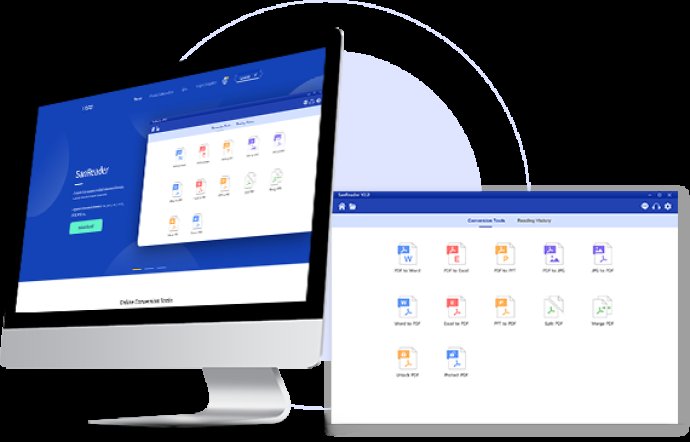 SanPDF is a software developed by Sanshangyun Technology Co., Ltd, that supports several document formats such as Adobe PDF and e-book. It offers a feature to convert between PDF and office documents. Our mission is to create convenient and intelligent products for Internet users through exceptional technical innovation and humanized design concepts.

We aim to enhance your work efficiency, create more convenience in your life, and make it colorful. SanPDF supports multiple file formats such as PDF, XPS, DjVu, CHM, Mobi, EPUB e-books, and comic books. With SanPDF, users can convert PDF files to Word(.doc, .docx), Excel(.xls, .xlsx), and Adobe PDF to PPT(.ppt, .pptx).

Additionally, SanPDF allows users to convert Word, Excel, PPT to PDF files and PDF to JPEG, PNG, and BMP images. Besides, users can effortlessly split or merge PDF documents.

Get SanPDF today and experience the convenience and efficiency it adds to your work and life.
What's New
Version 2.0.6.22: 1.pptx into pdf converter
2.ppt to pdf
3.convert pdf to ppt
4.Desktop and Web
5.free convert pptx to pdf on windows or mac or linux