This software for Windows recovers passwords and cache data from online resources by accessing protected storages, enabling users to retrieve lost information effortlessly.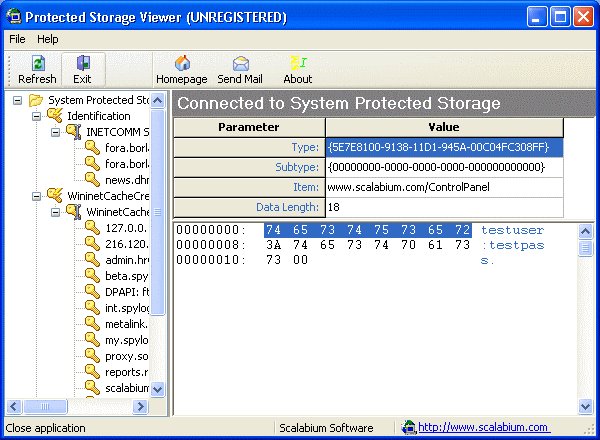 This software review is about a handy tool for accessing password-protected storages in Windows. It provides a solution for recovering lost passwords from saved cache for various online resources. The best part is that it does not require any external libraries, making it very convenient to use without any additional setup or installations.

With this tool, you can easily retrieve information from Internet Explorer, Outlook Express, and MSN Explorer for the currently logged-in user. Outlook users can recover login information for their mail accounts, even if they have been deleted. Similarly, Internet Explorer users can retrieve saved logins for any password-protected website they have visited using the browser. The software's viewer feature allows easy access to these credentials.

Moreover, MSN Explorer users can also recover their sign-up passwords using this tool. It provides a comprehensive solution for accessing various types of passwords on Windows.

Additionally, this program allows you to save the extracted data as a CSV or text file, making it easy to refer back to the information whenever needed. Overall, this software is a valuable tool for anyone who needs to recover lost passwords or access saved logins on their computer.
What's New
Version 2.8: N/A
Version 2.7: N/A