Ra Workshop is a comprehensive software for businesses in the doors and windows industry, including resellers, manufacturers, and installers. It supports aluminum, PVC, and wood profiles, and can calculate doors and windows.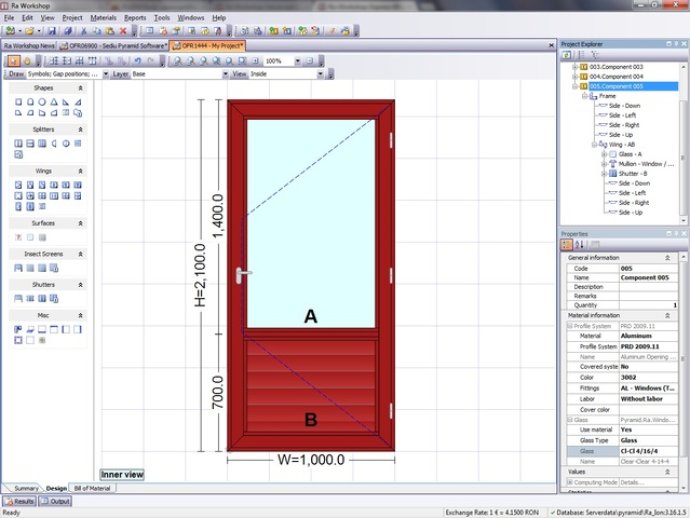 Ra Workshop is a comprehensive software solution specifically designed for companies operating in the windows and doors industry. Resellers, installers, manufacturers, and suppliers can all benefit from its advanced features. This cutting-edge technology caters to businesses of all sizes, from small startups to larger enterprises.

Using Ra Workshop can translate to increased sales performance and automated production for your company. This software can employ various materials such as aluminum, vinyl (PVC), or wood profiles to compute a diverse range of products. Other examples are windows, doors, shutters, roller shutters, insect screens, roller insect screens, carving, among others.

Ra Workshop boasts of its flexibility and user-friendly interface, making it easier for businesses to generate the best possible results. The goal of Ra Workshop is to become one of the most exceptional joinery software globally. That's why our teams work tirelessly every day, adding new windows and door design features, profile systems, fitting systems, joinery systems, and improving the computing performance of Ra Workshop.
What's New
Version 3.3.1: processing operations engine, new CNC machines, inner/outer view, new ways to price your windows/doors and many more
Version 3.2.0: quotation editing, stock optimization, new design features, dealer management, better, faster, stronger
Version 3.1: new reports, CNC, impruved cutting optimization, new security features