This disk reading software is free for Windows and supports various file systems such as FAT, NTFS, ReFS, HFS+, APFS, EXT, and UFS.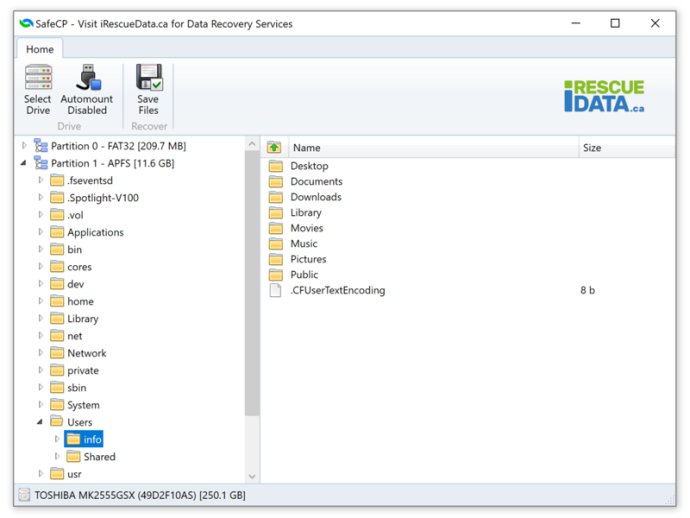 Looking for a software that can read all common filesystems? Give SafeCP a try! This software makes it possible to access and read FAT, NTFS, HFS+, exFAT, ReFS, APFS, EXT, UFS partitions on your Windows XP, Vista, 7, 8.x, or 10 operating system.

One of the standout features of SafeCP is its ability to make it easy to retrieve files from disks, regardless of the original computer's operating system. Plus, if you're dealing with a disk that has bad sectors, SafeCP provides an easy solution. In many cases, Windows Explorer might stall when trying to navigate a disk with bad sectors. But with SafeCP, all you need to do is use the program's simple controls to disable automount. Once that's done, you can connect your disk and start using SafeCP to read your files.

Another perk of SafeCP is that transferring files from a Windows disk becomes a breeze. One reason for this is that SafeCP doesn't process file permissions, which means you can complete file transfers faster and more efficiently. Overall, if you're in the market for a reliable and user-friendly software that can read just about any filesystem, SafeCP is definitely worth a closer look.
What's New
Version 3.0: SafeCP freeware release
Version 2.1: New UI and additional features. Introduction of Pro Lifetime licensing a Full-Feature 30-day Trial.
Version 1.1.7352.7814: Initial release