Sinhala KeyHelp enables seamless typing with "Fm-Abhaya" or "Fm-Bindumathi" fonts on any application including Word, Photoshop, and Illustrator.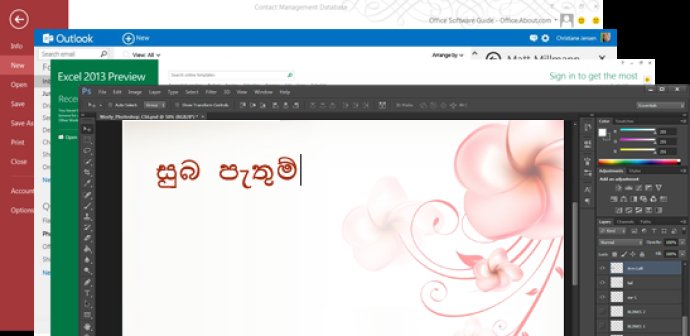 Sinhala Keyhelp is a lifesaver for those who often type in Sinhala fonts such as FM-Abhaya or FM-Bindumathi. These fonts can be tedious to work with as they often fail to register the correct modifiers for Sinhala characters.

Fortunately, with Sinhala Keyhelp, you can easily avoid this issue altogether. This software automatically applies the proper modifier to each Sinhala character while you are typing, allowing for a much smoother typing experience.

In addition, Sinhala Keyhelp is incredibly versatile: it can be used with any word processing software, including MS Word. You can even use it with graphic design software such as Photoshop and Illustrator.

Overall, Sinhala Keyhelp is a powerful tool for anyone who works with the Sinhala language. It makes typing in Sinhala fonts a breeze, so you can focus on what really matters - your work.
What's New
Version 2.1.4.5: N/A