The Windows encryption software offers safety and privacy for users. It is designed to secure all kinds of files, encrypting them with a secret key, guaranteeing their safety from potential breaches.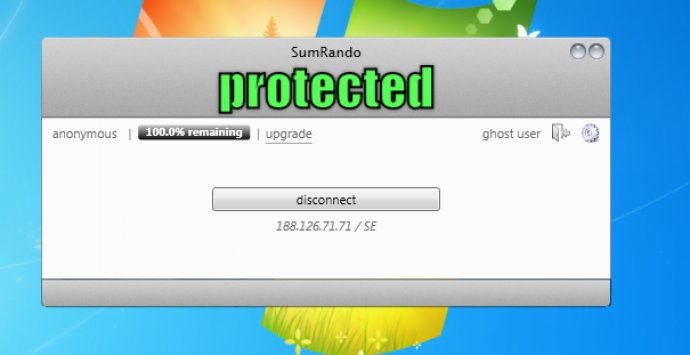 Looking for a solution to enhance your online security and privacy? If so, you might want to check out SumRando VPN, a feature-packed security and privacy encryption software for Windows.

One of the key features of SumRando VPN is its high-level 128-bit AES encryption of web traffic, ensuring that your online data is secure and private. Additionally, the software offers six different servers located in various countries worldwide (including Sweden, US, Hong Kong, Singapore, Brazil, and Turkey), so you can connect from anywhere and maintain your anonymity.

Another great thing about SumRando VPN is the fact that it offers free anonymous accounts, which provide a great starting point for those who want to test the software's capabilities. There are also free 1GB accounts, as well as larger paid accounts, including the 10GB Gold Account and the Unlimited Data Platinum Account.

Perhaps the best part about SumRando VPN is how easy it is to get started. There's no need to go through a complicated registration process - simply download and launch the application to start benefiting from its features.

All in all, if you're looking for a reliable and user-friendly security and privacy encryption software for Windows, SumRando VPN is definitely worth considering.
What's New
Version 1.0.0.230: Bug fixes.
Version 1.0.0.228: Bug fixes.
Version 1.0.0.220: Initial PAD Creation