This software facilitates digital communications for amateur radio through a sound card. It supports multiple modes such as RTTY, ASCII, BPSK, QPSK, and more. It also supports HF and UHF-PACKET (AX25) as well as DTMF for efficient data transmission.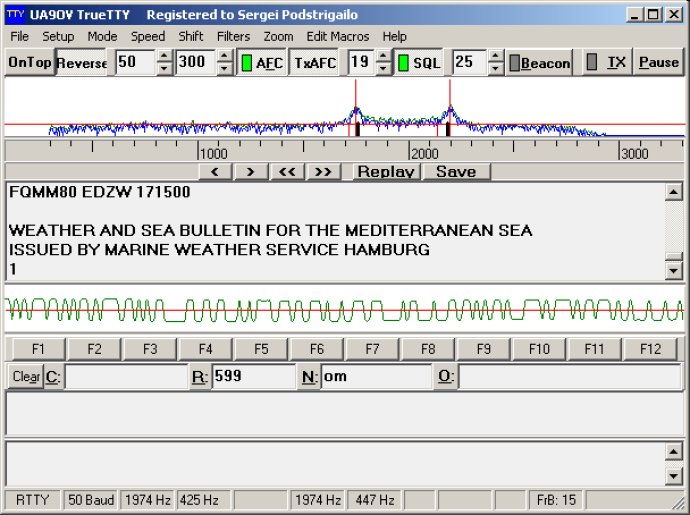 This software is specifically designed for amateur radio digital communications using a sound card. It supports a wide range of modes including ASCII (7 or 8 bits), RTTY (Baudot code), PSK31 (BPSK and QPSK), BPSK63, QPSK63, BPSK125, AMTOR-FEC (SITOR-B, NAVTEX), MFSK8, and MFSK16.

In addition, the software also supports HF-PACKET and UHF-PACKET (AX25) in KISS-TNC emulation mode. SELFEC SITOR, AMTOR-ARQ (SITOR-A) and DTMF-code decoding are also possible.

The best part is that unlike other software options, there is no additional hardware requirement other than a transceiver and computer (Pentium-100 or better) with a sound card. The software also offers the option to use a simple circuit for PTT-control.

Moreover, this software makes frequnecy control fast and convenient with the help of a lot of macros for transmission. You can also easily integrate it with RZ4AG AAlog logger. Overall, this software is an excellent choice for those who want to explore more in the realm of digital radio communication without investing in additional hardware.
What's New
Version 2.95: The "Narrow" option was added into "Filters" menu in RTTY and ASCII modes.
Narrow filters can be useful to eliminate interference from strong near frequency stations.