Webcam Surveyor is a versatile webcam software offering tools for video surveillance, capture, broadcasting and monitoring. It serves as an all-in-one solution for webcam-related needs.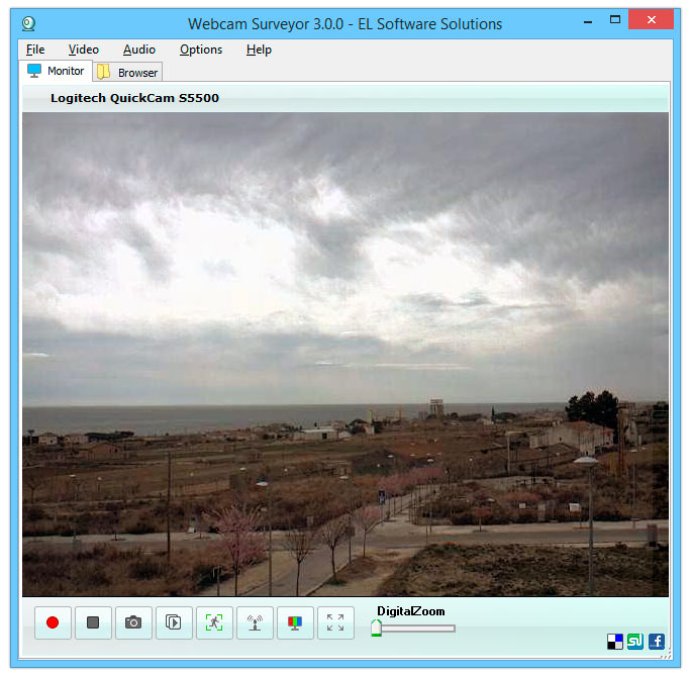 Webcam Surveyor is an all-in-one software solution that provides various webcam-related tools such as video surveillance, capture, video broadcasting, and monitoring services. This software application allows you to record video from your webcam, take snapshots, or record a sequence of snapshots and turn them into a video file. You can also broadcast live video and audio streams over the Internet and local network.

With Webcam Surveyor, you are not only able to have fun with your webcam; you'll also be able to track safety and know when something happens. It has a stealth mode that can be used to hide Webcam Surveyor on your computer, enabling you to record video discreetly with undesirable people or check the events on your PC in your absence.

Webcam Surveyor's built-in browser makes it easy to organize captured images and video clips. You can manage your files easily, making it simple to find them later when you need it. With Webcam Surveyor, you have everything you need to get the most out of your webcam. It's a great software application for anyone who wants to enhance their webcam experience while keeping their security in mind.
What's New
Version 3.9.2: Improved video preview performance;
Improved performance for recoding;
Bugs Fixed.