This software effortlessly converts VCF contacts to CSV format in batches, ensuring a flawless transfer. The conversion process is user-friendly and enables free choice while exporting from vCard to CSV format.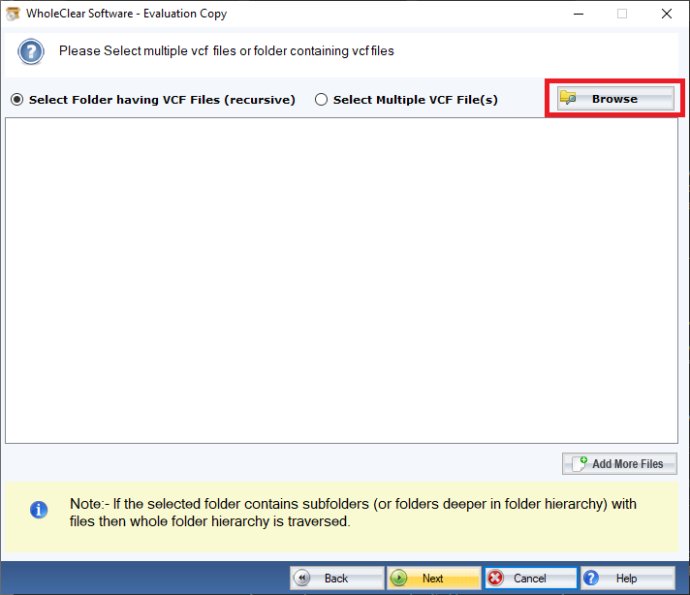 If you're looking for a software that allows you to convert vCard contacts to CSV format seamlessly, the VCF to CSV Converter is one of the smartest solutions available. The software is designed to convert data in just a few steps without requiring any technical assistance, ensuring that you won't face any issues while using it.

The VCF to CSV Converter is tested by professionals across all platforms to ensure user data remains safe and secure while delivering speedy and accurate conversions. All properties of contacts such as names, contact numbers, addresses, images, links, etc. are converted from VCF to CSV format in a secure manner with the help of this tool.

This software supports all platform and version VCF files, meaning VCF files exported from any platform, device or email client will be compatible with this professionally-tested software. Platforms like Microsoft Outlook, Mozilla Thunderbird, Lotus Notes, Skype, iCloud, Gmail, Apple Mail, Mac Outlook, WhatsApp, mobile devices, and many more are supported by this software. Additionally, all VCF file versions - 2.1, 3.0, & 4.0 - are also supported by the VCF to CSV Converter.

The software is operable on any version of Windows OS, including Windows 10, 8.1, 8, 7, XP, Vista, and others. Furthermore, all versions of Outlook are also supported by the software.

To better understand how the software works, you can download the demo version of the VCF to CSV Converter.
What's New
Version 6.0: N