This Windows Vista data restoration software can recover all types of deleted data, including text, music, pictures, and documents. It can quickly and securely restore lost files from any formatted or corrupted hard disk, such as SATA or SCSI drives.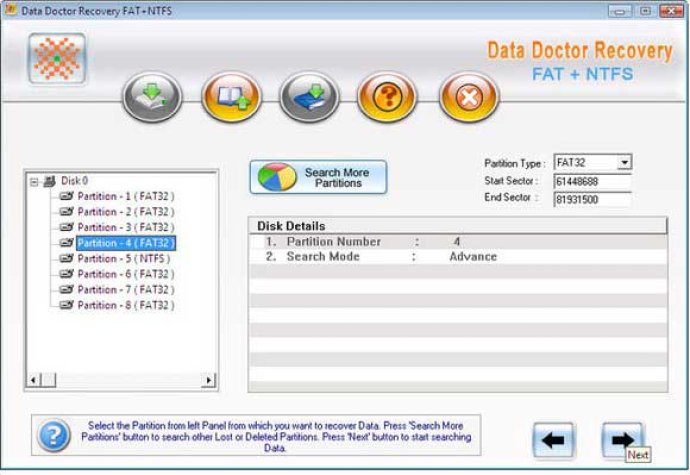 If you are looking for a secure and reliable tool to recover lost and damaged data from your Windows hard drive, then you should definitely try the Windows hard drive files recovery application. This non-destructive program is read-only and can quickly recover missing files and folders from various non-removable disk drives, including SATA, ATA, SCSI, and more.

What's more, this software can retrieve all your lost text, documents, data folders, directories, music, audio, video, digital pictures, and songs without any change to the original files. It is compatible with FAT12, FAT16, FAT32, VFAT, NTFS, and NTFS5 file systems, making it a versatile tool for all types of data recovery needs.

With this utility, you can even regain deleted MBR (Master Boot Record), corrupted partition table entries, and boot sectors, as well as restore all damaged files due to improper system shutdown. It can also recover files even after corruption of MFT (Master File Table) or root directory.

Windows Vista files restoration software is also available to restore all inaccessible directories and subdirectories that were lost due to power failure, software malfunction, system faults, and other similar reasons. It even recovers data that was permanently erased from hard disk and recycle bin.

The Windows FAT NTFS partition files recovery software comes with an array of features that make it a cost-effective option to salvage your all-important missed data. The program is easy to use, thanks to its help guide and attractive graphical user interface. Additionally, the software provides a preview facility to preview and verify the actual recovery of corrupted data.

Overall, if you're looking for a reliable and efficient tool to recover lost and damaged data from Windows hard drives or partitions, then the Windows hard drive files recovery application is definitely worth considering.
What's New
Version 4.0.1.5: Added support for bad sector affected hard drives