Introducing a free 3D screensaver that showcases a variety of falling snowflakes with unique speed and rotation. Celebrate the winter season and holidays with the 3D Winter Snowflakes Screensaver.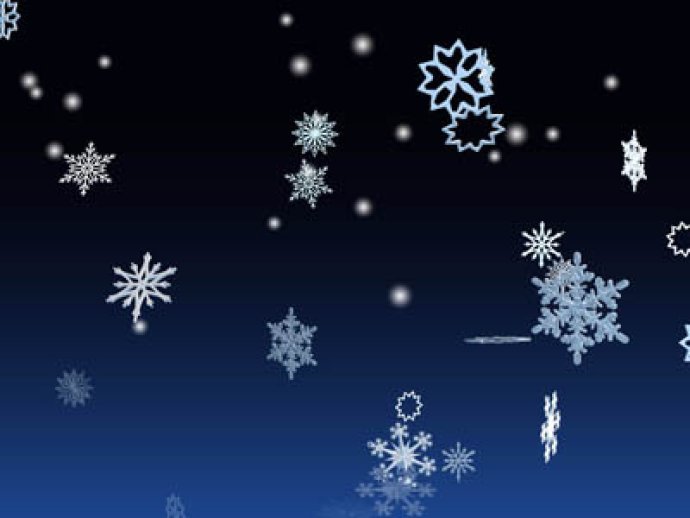 Introducing a remarkable software that has the perfect combination of brightness, pleasantness, and individuality. The 3D Winter Snowflakes Screensaver is a one-of-a-kind screensaver that's absolutely free to use. It provides a unique experience of winter and its holidays which you will surely enjoy.

With this software, you get to witness different types of 3D snowflakes falling at different speeds and rotations. These snowflakes fall randomly on your desktop screen, providing constant entertainment and protection to your computer screen. Additionally, each snowflake melts after being in the air for a while, making the experience even more realistic.

The background of the screensaver consists of an animated gradient night sky. Moreover, the moonlight adds another layer of effects to the entire scene, making it a complete winter's wonderland.

This free winter screensaver is of exceptional quality and ideal for creating a festive mood for your desktop PC. The installation process is straightforward, and it takes just a few seconds to set up the entire software.

In conclusion, if you want to experience winter's charm and have a unique screensaver on your desktop, you cannot find anything better than the 3D Winter Snowflakes Screensaver. Try it today and indulge in the magic of winter!
What's New
Version 2.0: New Release