This Windows tool displays images from pixabay.com or user-selected photos on the lock screen, and enables the user to set intervals for changing the images. It supports Windows 7 and newer versions.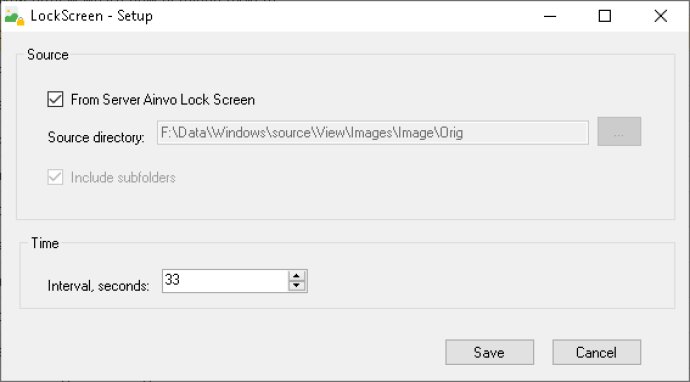 This software is a useful tool that allows users to periodically change the picture on their Windows lock screen. With the ability to choose pictures from a folder or download from an image server, the user can customize their lock screen to their liking. Additionally, images from the popular website pixabay.com are also available.

Users have the option to set the period for changing pictures, ensuring that a new image appears on their lock screen at the desired frequency. The images are presented in categories such as clouds, animals, nature, children, and happiness, making it easy to find the perfect picture to match their mood or preference.

As for compatibility, the program is designed to work with operating systems Windows 7 and later. Overall, this software provides a simple yet effective way to personalize the lock screen on a Windows device.
What's New
Version 19.06.14.1: Support for Windows 7, Windows 8.1
Version 1.0.1.13: New version