Perspective is a Windows desktop wallpaper manager that provides a seamless switching experience with its 44 eye-catching transitions. It supports dual monitors and panoramic displays, offering automatic background updates. The application is a perfect drop-in replacement for your existing wallpaper manager.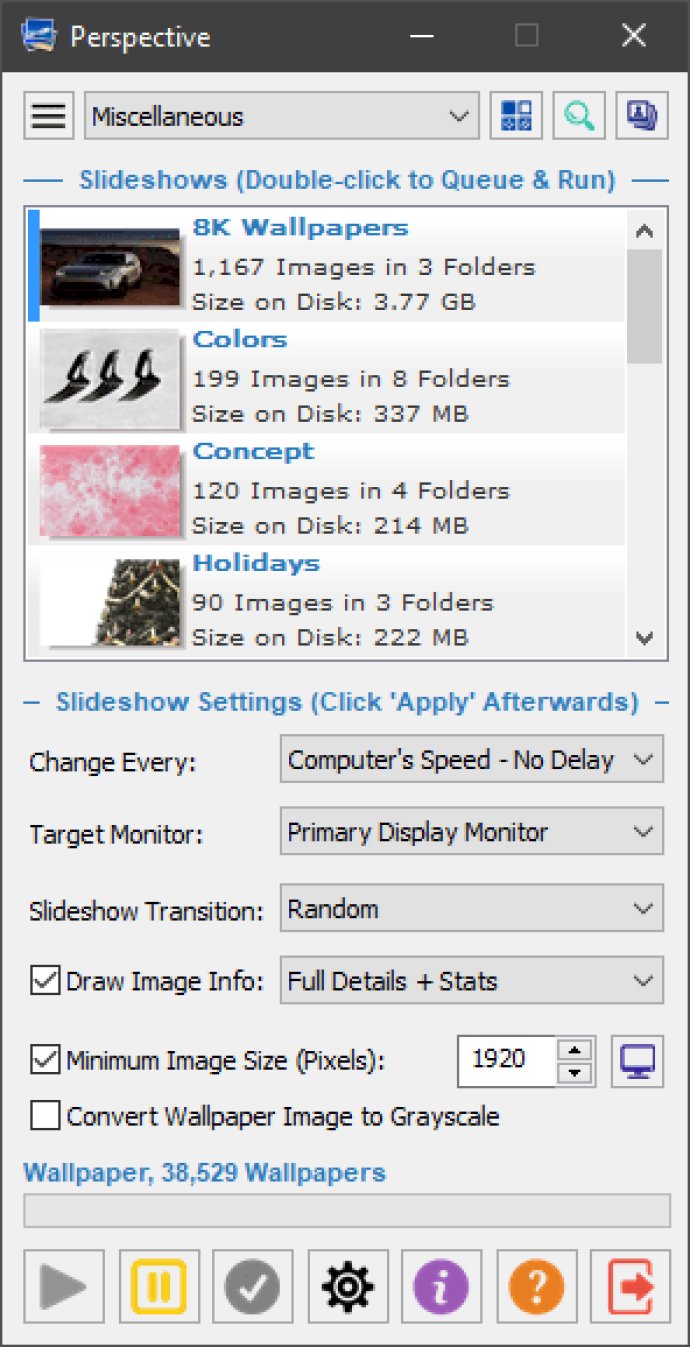 If you're looking for a seamless way to switch up your desktop wallpaper on Windows, look no further than Perspective. This drop-in replacement for your current wallpaper manager is a piece of software that automatically switches out your background images for a new one, complete with 44 stunning animated transitions to keep things fresh.

With Perspective, you have full control over which images are displayed, allowing you to feature your favorite photos in a stunning slide show format. And with support for both panoramic and dual monitor setups, you can get the most out of your multi-monitor setup.

One of the best things about Perspective is its support for HD wallpaper photos, including JPEG XR and numerous RAW camera formats - this means you can display your most high-quality images directly on your desktop. And of course, the software also supports more common image formats like JPEG, PNG, and Windows Bitmap.

Overall, Perspective is an elegant solution for anyone who wants to add some visual flair to their Windows desktop. The software is easy to use, highly customizable, and comes packed with some stunning animated transitions that are sure to add some interest to your day-to-day desktop experience.
What's New
Version 3.1.2203.2: Switched to Direct2D 1.2 Rendering engine which uses a swap-chain and back buffer. This results in smoother transition animations, automatic vertical-sync handling, and offloads all rendering from the CPU to the GPU (integrated or discrete). Updated the Help System.