This smart Photoshop plugin enhances image details in real-time using advanced math without any artifacts. It's free, qualitative, intuitive, and incredibly effective.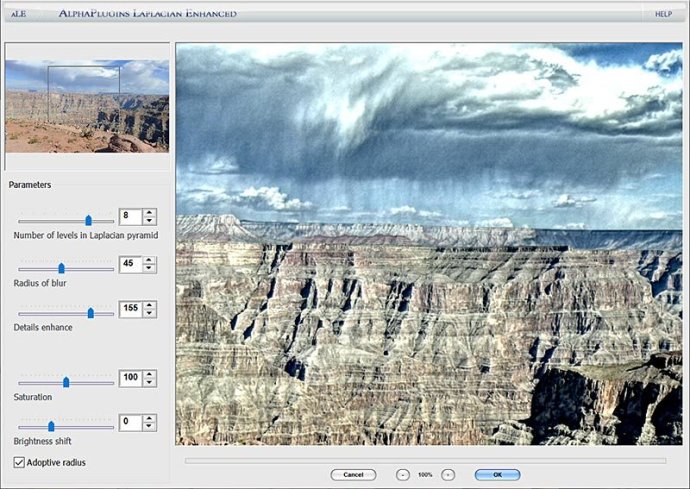 If you're looking for a free Photoshop plug-in that can help you to enhance image details and achieve a pseudo HDR effect on any even ordinal source photos, AlphaPlugins Laplacian Enhanced might be just what you need. This powerful plug-in uses advanced mathematics and Laplacian pyramids to achieve a high-quality result. And despite its complexity, it's surprisingly intuitive and easy to use.

The AlphaPlugins Laplacian Enhanced plug-in is built using the latest technologies and original know-how. This enables it to deliver incredible speed of computation, making working with the plug-in more comfortable and productive. Even with its small number of adjustable parameters, there's a powerful and well-thought-out engine behind the scenes, making your working process more organic and creative.

Some of the main features of this plug-in include the highest quality of details enhancement without any halo or artifacts, incredible real-time calculation speed, and the ability to produce pseudo HDR effects. It also comes with an intuitively-designed, clean user interface that makes it a pleasure to use.

If you're a Mac or Windows user, you'll be pleased to know that this plug-in is available on both platforms. And best of all, it's completely free. So if you're looking for a high-quality, easy-to-use plug-in to enhance your photos, look no further than AlphaPlugins Laplacian Enhanced.
What's New
Version 1.0: The first release of a new free product