Barcode label maker is an essential tool in delivery tracking software, enabling reliable package tracking and enhancing efficiency and customer satisfaction. Its user-friendly interface renders it effortless to use minus prior knowledge.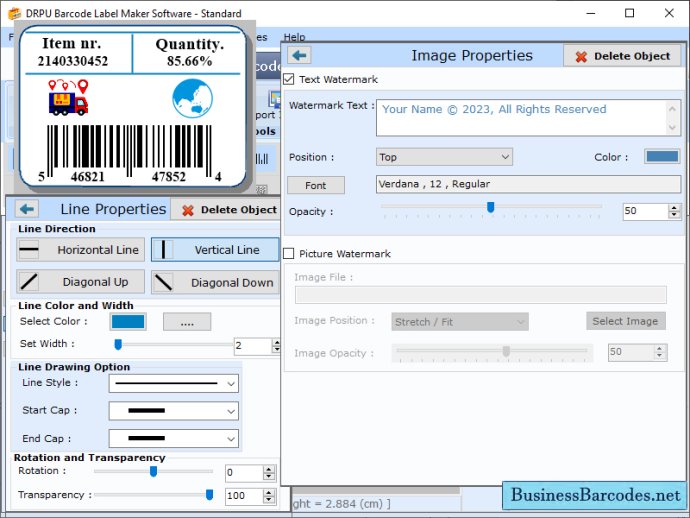 Barcodes play a crucial role in supply chain management, ranging from the distribution and transportation of items to the control of the manufacturing process. With the installation of delivery tracking barcodes, one can easily track products with minimal effort through a delivery system. This provides information about the product from the moment the package leaves the warehouse until it is delivered to the desired location.

Every year, numerous industries face significant losses due to misplaced, lost, or stolen items. Thankfully, with a reliable package tracking application that utilizes barcodes, there is a way to prevent the loss of valuable assets and money.

Barcode maker software in delivery tracking provides several advantages such as the efficient tracking of inventory and the reduction of human error. In addition, barcodes can be helpful in tracking the movement of products, making it easy to keep track of the current status, availability, and location of shipments in transit.

Barcodes are utilized in shops and supermarkets to monitor sales and item requirements. Barcode labels provide an efficient means of identifying individual products in inventory by assigning product information such as product ID, lot number, and more. With the aid of a barcode scanning device, one can easily identify a product and obtain information about it, such as how long it has been in stock.

Generating barcode labels is a straightforward process. Simply open the Barcode maker software and select the appropriate barcode font based on the amount of information you would like to store in your barcode. Enter the necessary information, including the company name, ID number, and other useful data. Additionally, you may include your company logo in the design. Once you have completed the barcode label's design, print it by clicking on the print option.
What's New
Version 3.9: N/A