vCompanies Database offers a wide range of business, content and lists databases that can be instantly downloaded in various formats such as MySQL, MS Access, CSV, and other delimited formats.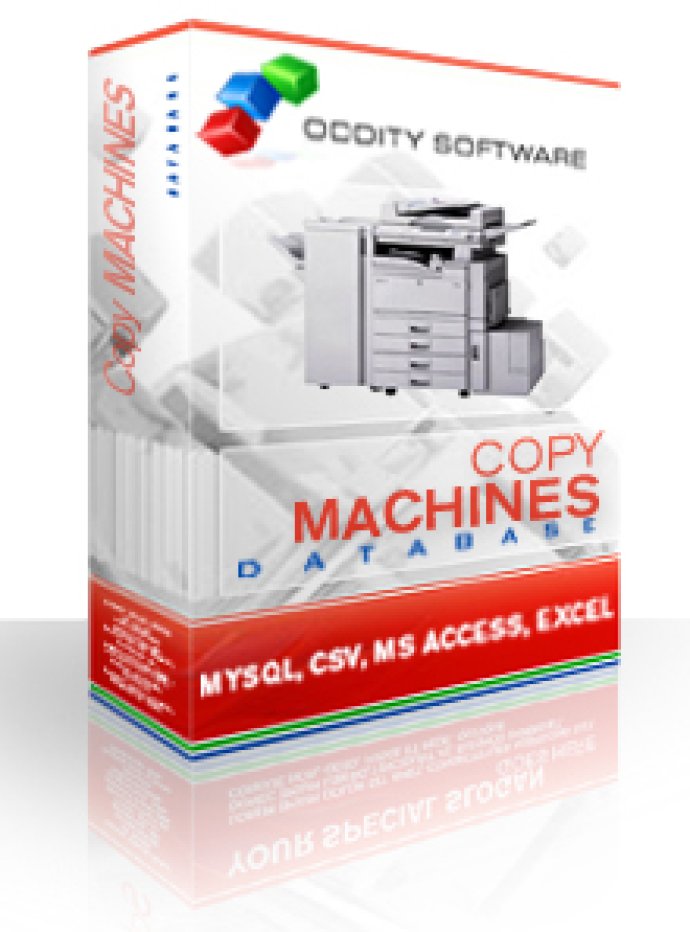 As a software review, the Copying Machines and Supplies database is an essential tool for businesses that deal with copying machines and supplies. This industry can be challenging to navigate, as many businesses prefer to rent or outsource their printing needs. However, this industry also has the potential to expand to greater heights due to the sheer number of potential customers.

If you are in the copying machine or supply business, a partnership with a copying machine and supplies company is vital. You want to get the best deals possible on supplies like toners, papers, and inks, and a partner can offer you discounts and perks. By working with all the copying machine and supplies companies operating near you, you can grow your business beyond measurable proportions.

The Copying Machines and Supplies database contains thousands of records about the companies operating in this industry across the continent. You can find valuable information about copiers and supplies manufacturers, wholesalers, and retailers. The database also includes records of office furniture and equipment makers and companies that specialize in copier service and repair, as well as those that lease or rent equipment.

Acquiring this database will undoubtedly boost your sales production. With access to thousands of potential clients and business partners, you can build your empire and take your business to the next level. The Copying Machines and Supplies database is an indispensable tool for any business in this industry.
What's New
Version 1.0.0: N/A