Crazy Change is a puzzle game with 200 levels where the player must move the blue and red crosses to their corresponding fields. The objective is to move the blue crosses to the blue fields and the red crosses to the red fields. It's a logical challenge for puzzle lovers.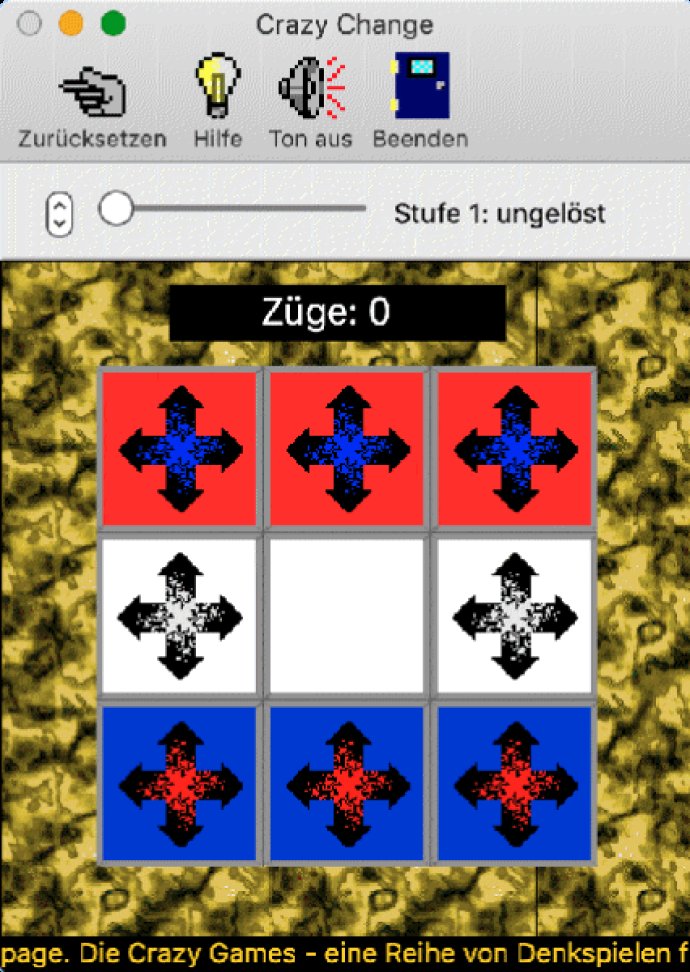 I recently had the opportunity to play Crazy Change, a logic puzzle game now available as a Macintosh port, thanks to the support of Josef Stoeckl, the original Windows version author.

The premise of the game is to move the blue crosses, initially positioned on red fields, to three blue fields while simultaneously moving three red crosses to their corresponding red fields. With over 200 different startup variations, the game challenges the mind and offers hours of entertainment.

The graphics and gameplay mechanics are simple yet visually appealing, and the game is easy to learn but difficult to master. Overall, Crazy Change is a great addition to anyone's collection of logic puzzle games and offers a unique challenge for players of all skill levels.
What's New
Version 2.2: Graphics of both games has been improved for Retina Mac computers. Also, the version number of both applications has been incremented, compared to their original Windows versions these ports are based on, so their version number is no longer restricted to a Mac "revision", like the years before.