This screensaver by Screensavers Planet features falling emoji on a blue background, and is free of adware and viruses. It animates while you're away from your computer.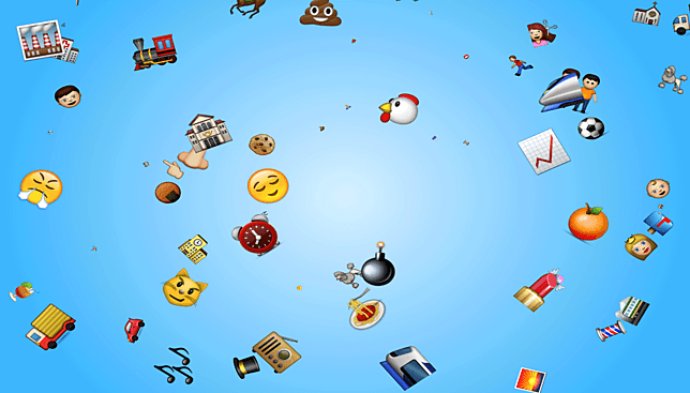 The Emoji Rain screensaver, available on both Microsoft Windows and Apple Mac OS X, is an absolute delight for emoji fans. This original screensaver from Screensavers Planet features all your favorite emoji, dropping down slowly from the top of your screen.

The beauty lies in the different speeds and sizes at which the emoji drop down, adding an extra layer of entertainment to your screen. To make things even more exciting, the emoji slightly rotate during their flight.

Downloading the screensaver is extremely easy and free of cost. The Emoji Rain screensaver also comes with an uninstaller, so you can easily remove it whenever you want. The best thing is, it does not include any adware, viruses, or other unwanted software that could dampen your experience.

In conclusion, if you're looking for a fun and free screensaver, you cannot go wrong with Emoji Rain. It is a wonderful addition to your computer and will undoubtedly bring a smile to your face every time you see it.
What's New
Version 1.0: First release of the Emoji Rain screensaver.