Karateka Dance is a screensaver with a continuously looping animation of a dancing ninja, based on the 1984 video game's protagonist. The full-sized ninja animation is displayed on your screen.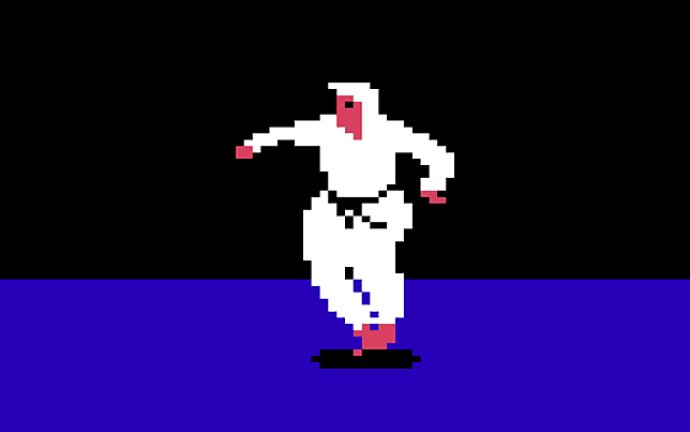 The Karateka Dance screensaver is a program that features a scene from the classic 1984 video game, Karateka. Created by Jordan Mechner, who also produced the popular Prince of Persia games, this screensaver showcases the unnamed protagonist of Karateka performing a dance. The moves in the dance are identical to those from MC Hammer's U Can't Touch This music video.

This screensaver is free to download for all Windows users and does not contain any advertising. However, it does not come with music or sound effects. Its main feature is that it loops the karateka's dance moves continuously, allowing users to enjoy the performance as long as they desire.

In summary, the Karateka Dance screensaver is an excellent program that captures the spirit of the original game. The dance moves are reminiscent of a popular music video, and the lack of ads makes it a hassle-free choice for users. Although music or sound effects are not included, the screensaver's infinite loop provides endless entertainment.
What's New
Version 1.0: Initial release