The Events Module enables users to generate and oversee varied reports and showcases them in a calendar view on the Frontend.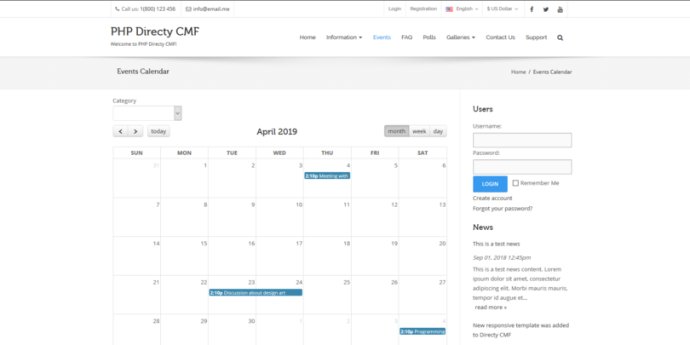 I recently had the opportunity to try out the Events Module for Directy CMF and I must say, I was impressed. This module is perfect for those who need to create and manage different types of reports and display them in a calendar preview on the frontend.

One of the standout features of this module is its simple management system. The user interface is clean and intuitive, making it easy for even the most tech-challenged administrator to create and manage events with ease.

The module also offers three different views (monthly, weekly, and daily) to accommodate different preferences for organizing events. Additionally, the tooltips for events in timeslots provide a helpful overview for users without taking up too much space on the screen.

Overall, I would highly recommend the Events Module for Directy CMF to anyone looking for a streamlined and user-friendly way to manage events on their website. Thanks to the team at ApPHP CodeMarket for presenting us with this new and improved version of the module!
What's New
Version 1: Bugs fixed, features improved