FeedRoller: lightweight RSS feed ticker for desktop that displays scrolling headlines from favorite news sites and blogs.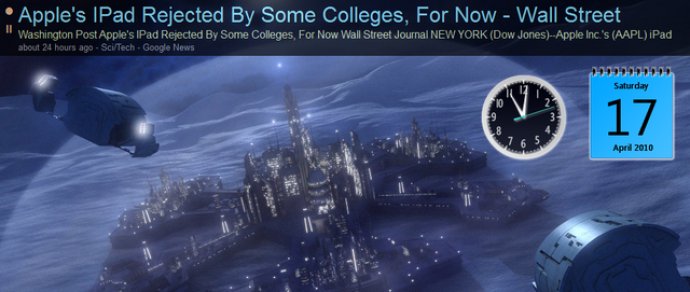 FeedRoller is a software that functions as a lightweight RSS feed ticker. It is specifically designed to display scrolling headlines from your preferred blogs and news sites directly on your desktop screen. Some of the features include customizable interface, news title, summary, age and source, and more.

Users can opt to pin the ticker on the desktop for it to be always visible or to automatically hide when computer usage is detected. It can also be set to automatically hide when in full-screen applications such as games and movies. Additionally, users can customize keyboard shortcuts for pausing the scrolling, visiting news items, or pinning the ticker.

FeedRoller can import and export feeds from other readers using OPML and supports both RSS and Atom feed formats. It is also portable, making it easy to use on different devices.

Upon running FeedRoller for the first time, it comes pre-configured with several news feeds, which can be right-clicked on the system tray icon to access common actions. Users can pause the ticker, pin or unpin it, visit the displayed item's page, or manage feeds using shortcut keys such as F12.

To access more options, users can view the Options dialog (F8) and system tray icon, where more shortcut keys and options are readily available. Overall, FeedRoller is a fantastic software for keeping up-to-date with the latest news without disrupting the flow of work on the desktop.
What's New
Version 0.65: Added global pin hotkey and custom action to open URL
Version 0.63: Removed twitter support
Version 0.61: Added: Double click on tray icon may be configured to visit item
Version 0.60: Changed: Transparency and Animation can now be enabled at the same time
Version 0.55: Improved: Multi-Monitor support
Version 0.31: Support for adding through Firefox. Fixed some encoding issues.
Version 0.30: First public release