Brush Your Ideas is a user-friendly gift designer tool that enhances the value of a gift by allowing customers to create personalized prints and designs. This software enables customers to add a unique touch to the gifts, making it more meaningful for the receiver.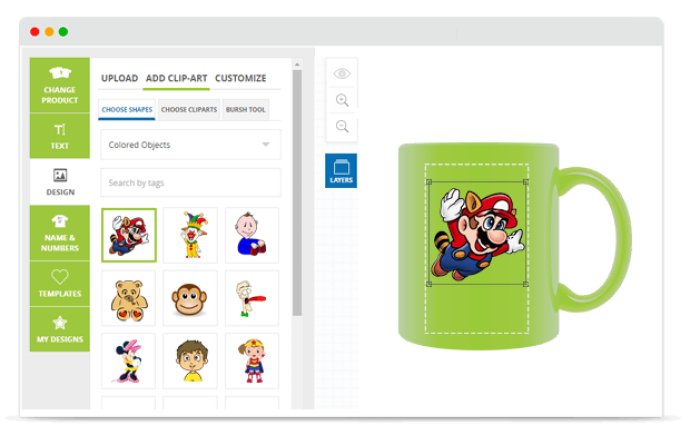 Brush Your Ideas is a Magento-based Gift Design Tool that boasts of state-of-the-art technology. It has redefined the art of gift giving by offering an online platform for personalized gifts. With this tool, your clients can customize their favourite designs on a variety of objects like mugs, pillow, flower vases, linens, watches, pen stands, crockery, photo books and much more.

This software has been designed keeping in mind the convenience of users. It offers a lot of features that enable clients to express their feelings with personalized gifts. One of the standout features of Brush Your Ideas is the brush tool. It provides a freehand drawing option which helps customers unleash their inner artist.

Gone are the days when people used to buy generic gifts from traditional stores. Brush Your Ideas has ushered in a new era of gift giving by making customization easy and accessible. With this software, your clients can create unique and personalized gifts that are sure to leave a lasting impression.

In conclusion, if you're looking for a Gift Design Tool that offers plenty of features and convenience, Brush Your Ideas is the right choice for you. It's a game-changer in the world of gift giving and has helped a lot of businesses to grow their revenue. Get this exclusive gift designing tool for your business now and watch your sales soar!
What's New
Version 1.0: N/A