The File Copier software automatically duplicates multiple files and directories, while removing duplicates within one directory. Perfect for batch file transfer.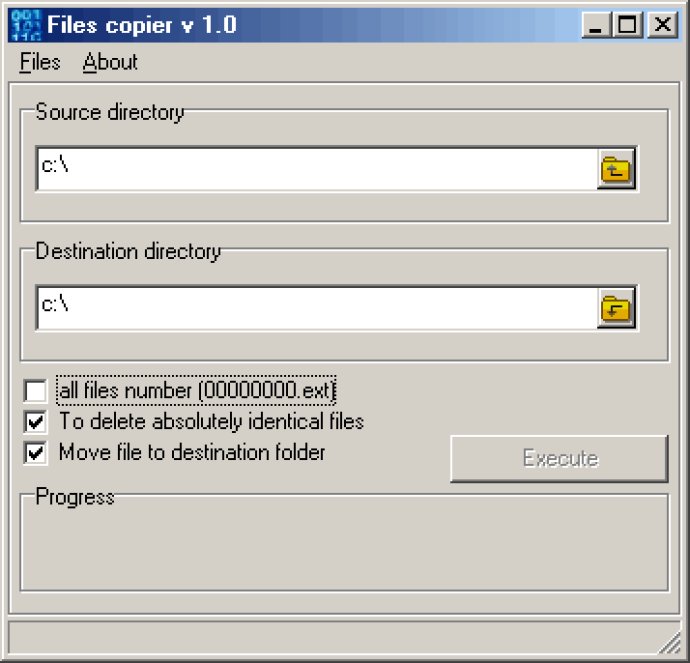 File Copier is an impressive software that is designed to automate the copying of a large number of identical files or files located within various directories. This program efficiently copies all files in a single directory, automatically eliminating any duplicates based on the file's date or name. Additionally, the software provides users with a unique numbering system to identify all copied files with ease.

Moreover, the program is equipped with a remarkable feature that enables you to swiftly move or copy files to a specific directory, effectively increasing the overall speed of the copying process. With all these incredible features, File Copier is an excellent software that streamlines the time-consuming process of copying similar files. Try it out and enjoy stress-free copying!
What's New
Version 1.0: x