This software locates and eliminates duplicate image files from a variety of formats, including jpg, bmp, gif, and tiff. Its features include recursive directory searching.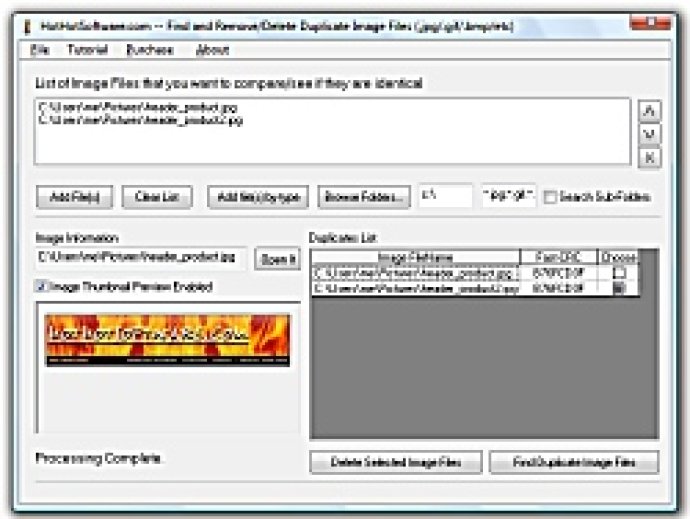 Are you tired of manually searching for and deleting duplicate image files? Look no further than this incredible software! With support for a wide range of image file formats, including jpg, bmp, gif, and tiff, you'll be able to identify and eliminate unnecessary duplicates in no time.

But that's not all - this software comes loaded with a variety of helpful features to make the process even easier. For example, you can recursively search through directories to find all identical image files at once, saving you valuable time and effort.

Additionally, you can apply a checksum to your image files and check them against existing checksums to ensure accuracy. And if you need to preview an image before deleting it, this software has you covered - you can view thumbnail images to confirm their uniqueness or even open images in an external preview program.

Overall, this software is a must-have for anyone who wants to keep their image library organized and streamlined. With its easy-to-use interface and powerful features, you'll wonder how you ever managed without it.
What's New
Version 9.1: Not Applicable