Track and manage your personal or familiar budget with ease using practical accounting software. Simply input daily payments with a brief description and date, and the software will handle your finances. Simplicity and convenience are key.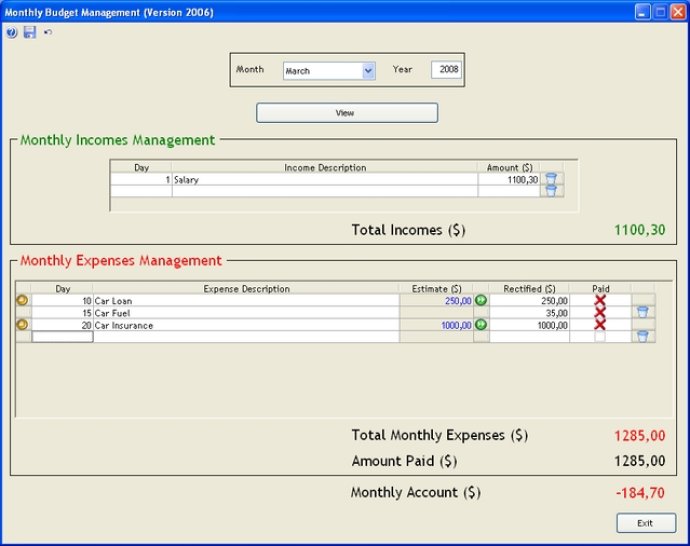 Flin4pay is a personal accounting software designed to optimize family expenses planning and provide effective payment control. With this program, you will have access to practical management software for both personal and family budget management, without needing to be an expert in accounting. It enables you to manage your family accounts with ease, detecting heavy costs and planning your budget accordingly.

By using flin4pay, you can manage your accounting in little steps, keeping your finances under control and managing your savings or account. You can review your total monthly expenses with a few clicks of a mouse and keep track of your fixed periodic payments, including monthly installments for insurances, loans, mortgages, rent, and more.

Entering your daily payments and date along with a short description is all you need to do, and the personal accounting software will take care of the rest, keeping track of your family's finances. Our control payment software monitors all expenses and highlights the amount to be paid in the coming days.

What's more, flin4pay comes with an automated editing process that compares all charges for different months or years. You can also export all your data to Excel, create control charts or produce graphics, charts, and all the statistics you need.

Overall, flin4pay is easy-to-use personal accounting software that offers payment control, expense management, and more, making your life much easier. It is undoubtedly software with great potentialities for everyone.
What's New
Version 6.4: N/A