Fone Rescue for Mac recovers data from iOS devices with up to 15 file types. Retrieve messages, contacts, media, social data and more from iPhones, iPod Touch and iPads easily.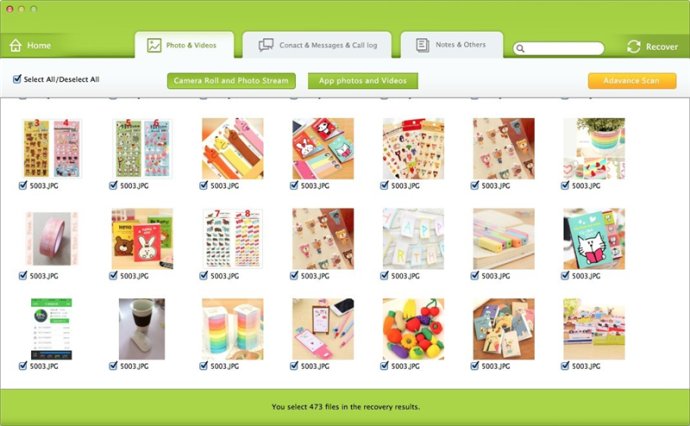 If you've ever lost important data from your iPhone, iPad or iPod touch, you know how frustrating it can be. Luckily, Fone Rescue for Mac is here to help. This powerful software is capable of recovering up to 15 different file types, including SMS, contacts, photos, videos, notes, call logs and social media content.

Fone Rescue is designed to be your go-to solution for any data loss situation. Whether you've experienced a jailbreak, iOS update, or device damage, you can count on Fone Rescue to help you recover your lost files. Even if you've accidentally deleted vital data, Fone Rescue can still help you get it back.

The software provides three different methods of recovery, so you can choose the one that works best for you. You can recover lost files directly from your iOS device, or you can recover data from old iTunes or iCloud backups. No matter which method you choose, Fone Rescue will help you find and recover your data files quickly and easily.

One of the best things about Fone Rescue is that it's powerful yet easy to use. The software's intuitive interface makes it simple to navigate, even if you're not a tech expert. And with its built-in previewer, you can easily preview lost data in both norm view and hex view. This makes it easy to find the information you need and recover your lost files quickly.

Overall, Fone Rescue for Mac is an excellent piece of software that can help you recover lost data from your Apple devices quickly and easily. Whether you're dealing with a jailbreak, iOS update, or accidental deletion, Fone Rescue has the tools you need to get your data back. So if you're looking for a reliable data recovery solution for your Mac, look no further than Fone Rescue.
What's New
Version 4.8.5: 1. Supports to scan your iCloud backup in a break;
2. Fixed a bug when previewing photos after scan an iCloud backup.