ForwardMail is a software that enables easy email forwarding to other email addresses. Also, one can retrieve incoming emails and forward them to their mobile phones, thus getting quick and easy access to their emails from anywhere.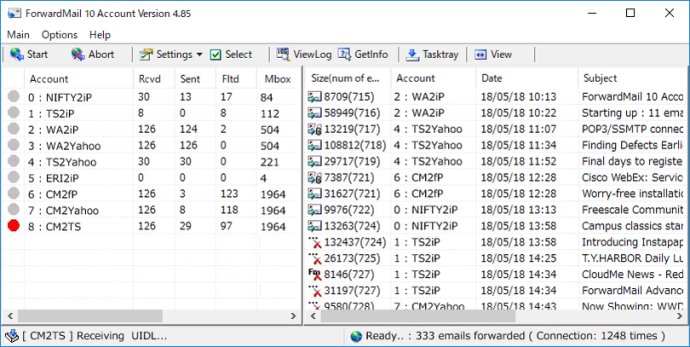 As a software for email forwarding, ForwardMail is an exceptional tool that provides a seamless solution to retrieve and forward incoming emails seamlessly. With this software, you can easily forward emails to other email addresses and even get all your emails anywhere via the mobile phone option.

One of the key features of ForwardMail is the availability of powerful filters which come in handy for removing unnecessary spam messages that clog up your mailbox. Also, the setting interface is quite easy to understand, so you can get started right away with no complicated settings needed.

Speaking of the mobile phone option, ForwardMail enables you to forward your incoming emails to your mobile phone email address, thereby allowing you to have fast access to all your emails on-the-go. The software also supports various options for processing email messages, including stripping attached files, filtering by email header information, and processing email messages for mobile phone.

Finally, you don't need to worry about the storage of your incoming emails as ForwardMail allows you to leave them in your mailbox after forwarding, thereby giving you the freedom to manage all your emails with your desktop PC at home or office. Overall, ForwardMail is a powerful and versatile tool that enhances your email forwarding experience.
What's New
Version 5.19: N/A
Version 5.18: N/A
Version 5.17: N/A
Version 5.13: N/A
Version 5.12: N/A
Version 5.11: N/A
Version 5.10: N/A
Version 5.09: N/A
Version 5.08: N/A
Version 5.07: N/A